Don't cloud the business issues
NGD sales director Steve Davis says the channel should think long and hard about whether they will sell public cloud solutions or build private cloud infrastructures, making sure these do not cloud the business issues at stake
Today we are all bombarded by messages about the Cloud and the benefits that it brings both end users and the channel. Resellers, however, should think long and hard about whether they will sell public cloud solutions or build private cloud infrastructures, making sure these do not cloud the business issues at stake.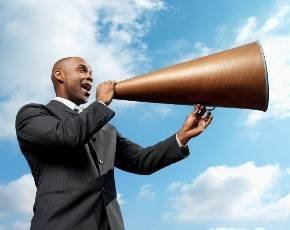 But the real message is that to protect their customers, resellers need to act now. If resellers delay in deciding to move customers to a public cloud or to build private clouds, then before too long they will not have any customers left. There are many factors, including the end of life for Microsoft 2003, now pointing to an approaching 'watershed' in the IT industry. Make the wrong decision and it could be a very 'rainy' cloud indeed for many.
On the face of it, selling public cloud solutions appears to be easy and gets rid of the support headache. But be warned, as you are giving away your hard won customers to potential future competitors. We have all seen how a change at the top of a vendor organisation can totally change how they view your customers. Suppliers have moved from indirect to direct sales strategies since the IT channel was born, and selling public cloud solutions really means handing the customer relationship to a large corporation who will consistently market new solutions to the end-user regardless of what the you think or want.
Resellers should therefore be wary of just becoming 'agents' of the large SaaS providers as their real value in the customer relationship is degraded - and they will still get all the support calls!
Another significant factor is that the real value that a reseller brings to the table is the ability to understand, build and configure solutions which are exactly what an end user needs. The maxim of 'one size fits all' promoted by large SaaS providers does not hold true in the real world as many end users have found to their misfortune. Equally as important to the channel partner is that the revenue and margin opportunity is significantly more in building and selling private cloud solutions.
By far the best option for both end users and resellers is to build private cloud solutions in modern secure datacentres offering the space, power and connectivity required for now and the future. In this way resellers can offer and maintain control over their solutions - and businesses - make more margin and give excellent support. In an increasingly cloud-centric world this is a 'win-win' for both parties.
---
Steve Davis is sales director at Next Generation Data (NGD)
Image credit: George Doyle