Top trends in IT training
Mike Meyers, president at Total Seminars, shares his thoughts on some of the technological challenges facing the world of IT training
We're entering the last quarter of 2012 and it must be said that the biggest realisation of recent times is the importance of data. Data has never come more precious or complicated than it has today. These days, it is the data that holds the value, as hardware has become less and less important. Data is much more mobile and can be easily transferred or re-housed elsewhere. It is a trend that IT training now needs to take this serious consideration.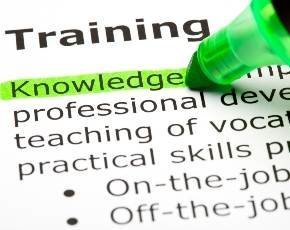 One server can now run multiple virtual servers, which means that IT training will need to be able to prepare IT technicians for working and carrying out repairs in a more virtual infrastructure. The most serious technical problems today are less about hardware breakdown and replacement and more concerned with failed backups. Hardware can be quickly replaced, but data can quickly vanish permanently, if not backed up properly. The irony is that you need the hardware to get to the data.
Progress is already being made to address these new training needs and overcome the challenges. Training providers are finding that these new technologies are changing teaching content, how people study and how instructors teach them. Virtualisation is one of these technologies. It is easy to teach the virtualisation part of an exam, but it is not so easy to instruct. To instruct training on virtualisation, the infrastructure and all the physical equipment is required. Unfortunately this is hard to get and usually, we have to try and work our way around it.
A similar issue faces those training on mobile devices because unlike consumers, access to mobile devices for professionals to use for repair and training is extremely difficult. In these cases, many trainers use emulators, learning tools that behave like the device they are emulating. This is useful and cheaper for training IT technicians how to repair them.
Alongside new teaching technologies methods of learning are also evolving. Premium in-person training is dropping popularity. In its place, professionals across all industry sectors are making use of cloud learning technologies, e-books on tablets and kindles, and the free shared videos on YouTube and iTunes. Why pay thousands of pounds for a course, when there's an e-book or free video online?
Despite all this progress, we are still losing the skills battle, severely. Technology is moving fast on all fronts and it is so much harder and complex than it used to be. As hardware loses its value and becomes less precious, the world needs technicians with the ability to take on whole new skills set, such as coding.
This then leads to the question – how does training keep up with all these changes, developments and concerns in technology? Updating training programmes regularly is one of the solutions. Certification from such programmes is a fantastic benchmark resource because all businesses need entry level technicians and there is no better yardstick for assisting with recruitment decisions. But a key characteristic for recruiters to look for and IT professionals to gain are certifications coupled with self-education. The bar is continually being raised on IT professionals and although we may pose IT examinations on them, the onus is for them to continue their own self education.
Another major factor which holds IT professionals back in a rapidly changing world is failing to network as part of their self-education. It is an IT trend that isn't happening as quickly as it should be. To stay at the forefront of technological developments, you should keep a network of people – a group of IT professionals, technicians, friends and associates who act as your sounding board to share tips, news and challenges. Little do most technicians know, they have a lot of control over how technology use develops? Through their networking groups, they should be aware of what is out there and create their own de facto judgement factories that pick the right technologies. They are in a control situation, because it is the IT departments and professionals who tell everyone else what technology to use. They are frequently presented with problems; they consider the issues, reach their own consensus and then come back to us with solutions. They are defining the technology and telling us where to go with it.
But it isn't all doom and gloom. The UK is in a particularly good position in regards to the skills gap, even more so than the USA. It has excellent technical schools, strong communities and many more opportunities. Across the world, other countries should learn from the enthusiasm of both students and their teachers.
I probably don't need to add myself to the long list of people saying technology is changing fast. But I think I do need add my voice to those stressing the importance of IT professionals being more proactive in identifying where there skills are not keeping up and addressing those both formally and informally.
---
Mike Meyers is president at Total Seminars LLC. He will be presenting on this topic at CompTIA's EMEA member conference on 23 October 2012.
Read more on Salesforce Management