Ingram shows its ambition
Ingram Micro has showed ambition for growth with its $840m purchase of wireless device solutions and services specialist BrightPoint.
You can't fault Ingram Micro for a lack of ambition. After all, the distie giant has just splashed out $840m to buy wireless device solutions and services specialist BrightPoint.
Not a bad price, you might say, when you consider the fact BrightPoint had sales of $5.2bn in 2011 and handled over 110 million mobile devices. And it fits neatly with the stated intent of CEO Alain Monié in a conference call with analysts in April to make midsize acquisitions "that would really help us develop pillar-by-pillar or geography-by-geography".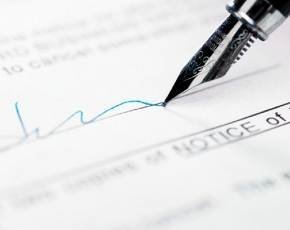 Mind you, he was quick to stress it wasn't just about size. "We don't use size as a gate. We really look at the strategic fit with our financial goals as well as our strategic goals."
Still, I wonder. Note, for instance, Brightpoint's gross margins are falling, down from 7.8% in the first quarter of 2011 to 6.3% for the same period this year. That's still higher than Ingram's of course, which is around 5.3%.
But while Brightpoint's wider distribution revenue increased significantly, up 25% to $1.23bn, the more profitable logistics services rose by a modest 4%. Perhaps of more concern was that the cost of revenue for both businesses increased by 25%, contributing to a 36% decline in operating income to $9.34m (or 0.7% of total revenue, down from 1.3% in 2011).
Now, Ingram's figures for the same quarter showed a 1% decline in sales to $8.64bn but operating income of $104m was higher as a percentage of total revenue (1.1%) than at BrightPoint.
So what I'm trying to understand is how a midsize business that generates an even smaller percentage operating income than a giant broadliner like Ingram should be such an attractive acquisition target?
According to Monié, the acquisition is "highly complementary" to Ingram's logistics and distribution businesses: "Expanding our presence in the mobility market has been a focus of Ingram Micro and the acquisition of BrightPoint accomplishes this to an extent that would have been challenging to achieve on our own."
And that's a good point. Especially as there's likely to be little, if any, overlap between the two businesses. It's also worth noting Ingram will strengthen its logistics services in the process. Let's not forget that logistics services contributed 53% of Brightpoint's total gross profit of nearly $85.7m in Q1 2012 (even if that figure was down from nearly 61% last year).
In the release accompanying the acquisition's announcement, Ingram Micro chief operating and financial officer Bill Humes highlighted the fact the mobility industry was predicted to grow faster than other technology sectors and claimed "the convergence of telecommunications, computing and media is driving strong demand and should lead to cross-sell and up-sell opportunities, as our respective customer bases continue to converge".
He said the acquisition would allow Ingram and BrightPoint "to capitalise on this growth and generate benefits for our combined vendors, partners, customers, associates and shareholders greater than either company could on its own".
Like I said, there's no lack of ambition at Ingram Micro.