Have MSPs got their pricing models all wrong?
Comms-care's Darren Briscoe says customers must have a clear indication of the price and what can actually be delivered if managed service providers are to turn a profit
Gartner recently predicted that 20% of managed service providers will go to the wall. It's hard to disagree with this forecast. There's a feeling out there that if you don't get the managed service proposition right then providers will find themselves in trouble. But why are so many companies struggling to avoid bankruptcy? It all comes down to pricing models.

Download this free guide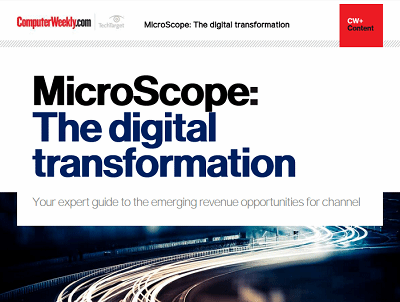 Emerging revenue opportunities for the channel with digital transformation
Digital transformation is a phrase that means many things to many people but for it to have any real relevance to the channel then it needs to mean a chance to make money. This guide will share some of the recent developments in the channel and the latest thoughts about the issue.
Managed service providers are rationalising their service offerings. They want to appear competitive and unique so they offer clients customised packages. The problem with this approach is that it's just too bespoke. Instead of managing expectations and cost, providers will say yes to everything the customer wants at knock down prices. Eventually the provider can't deliver against their promises or make any money either.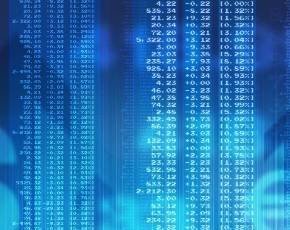 Before long, customers start complaining and the managed service provider struggles to support their needs. Eventually these businesses either go bust trying to keep customers happy at the expense of going over-budget without charging extra or give up when they can't deliver the service and ruin their reputations. If they don't want to lose money or compromise their brand name, often they will continue to manage spiralling service requests, which forces the channel to quadruple its prices to recoup lost revenues.
The problem with managed service providers is that customers themselves don't know what they want. Without fully understanding what a managed service provider does, clients will turn to one and say they want support. The onus is on the provider therefore to come up with a workable solution that is effective and profitable.
This is easier said than done because it's difficult to price services correctly to cover costs and make a margin for the business. You could take two identical customers in terms of users, systems and set-up structure - and there will always be differences and one will cost more to service.
Businesses address the costing issue by going down the route of bespoke services, but if managed services are too bespoke, organisations will always tend to push the boundaries for what they get for that service and often it can't be delivered - at least not within a profit margin.
That's why it's important to define the cost up front and offer a package. A lot of the margin for error in the price point disappears when this happens. If customers have a clear indication of the price and what can be delivered then it's easier to make a profit. They can see exactly what they are getting and at what price.
How do you determine the right price? The best way is to take what is considered the key parts of the managed service and offer a price package that includes the maintenance of these essential services. The cost for the service can be determined by a price algorithm that is based on the number of supported devices. This approach seems to work well for providers and their customers because it's easier to manage cost and the expectations of the customer.
The success of our packages and our celebrated customer service ties in well with the feedback we get from our partners. As long as we remain responsive to our customers' needs and are listening to them and are moving with technology and innovation - then we are going to survive and thrive. Outsourcing isn't dead! It just needs to be done in the right way. And if it's done properly it will always be cheaper for organisations to look outward for support instead of relying on a bloated, internal IT department.
---
Darren Briscoe is technical director at Comms-care
Read more on Managed IT Services