HP putting its bets on The Machine
HP used the appropriate backdrop of Las Vegas to provide Billy MacInnes and other partners with hints of where it its placing its R&D bets
One of things HP's senior executives were keen to emphasise at HP Discover 2014 in Las Vegas was the fact that the vendor still plays in so many technology spaces - servers, storage, networking, PCs and printing - compared to many of its rivals.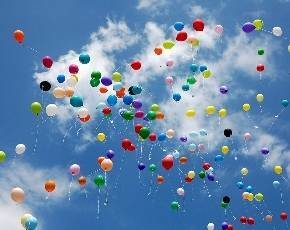 There was much talk from HP of "doubling down" on its investments and commitments to those different technology areas at a time when rivals were seeking to reduce theirs. Executive Vice President of the HP Enterprise Group John Veghte made the point in his presentation that it was essential to have best of breed components for server, storage and networking. "Unlike some companies that are confused," he commented, "we are not exiting those businesses, we are doubling down on them."
Veghte added they were the "essential foundation" for HP's much trumpeted (probably too much trumpeted to be honest) new style of IT.
Earlier, CEO Meg Whitman had told attendees that HP was "doubling down and innovating in infrastructure" at a time when other companies were cutting back.
It was perhaps appropriate given the location for HP Discover and its reputation as one of the world's leading gambling centres that the vendor also used the occasion to reveal more details of its big bet on what it has dubbed 'The Machine'. According to some reports, up to 75% of the resources of HP Labs is currently focused on this project which Whitman described as "building a new way to compute from the ground up".
She claimed it was a "revolutionary new compute architecture", available by the end of the decade, that "changes everything". The Machine was not a mainframe, a server or a laptop but "a continuum" or "all of those things".
Martin Fink, CTO and director of HP Labs, provided a breakdown of the key components of The Machine and how the architecture would work. This involves the creation of specialised processors connected to a large single pool of universal memory via very high speed low latency photonics using light rather than copper.
Fink claimed a Machine server could address any one byte of data in a 160PBs rack in 250 nanoseconds, would be six times cheaper than its existing servers and reduce power consumption by 80%.
But here's the thing: if 75% of HP's investment in innovation is going on something which isn't here and won't be for some time to come (if it ever arrives) and could prove to be massively disruptive to the computing market if it is ever truly realised, does the remaining 25% really represent that significant a figure in comparison to its rivals in computing, storage and networking? In any event, HP hasn't just doubled down with The Machine, it's pretty much bet the farm on it as they say in the US. Even some of Las Vegas' most seasoned high rollers might have shied away from making that bet.