Five minute interview: Richard Roberts, Cisco
This week, MicroScope questions Richard Roberts, recently named Cisco UK and Ireland partner organisation lead. Tell us what you do for a living lead the Partner Organisation for Cisco in the UK & Ireland.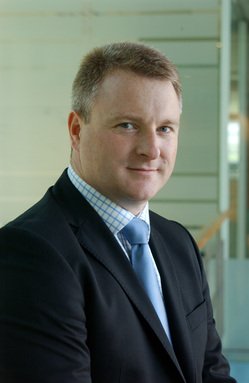 This week, MicroScope questions Richard Roberts, recently named Cisco UK and Ireland partner organisation lead.
Tell us what you do for a living
I lead the Partner Organisation for Cisco in the UK & Ireland.
Why are you the right person for this job?
Partnering is in my blood, from working in distribution early in my career, through leading channel operations for vendors such as Watchguard, Riverstone Networks and Symbol Technologies

Download this free guide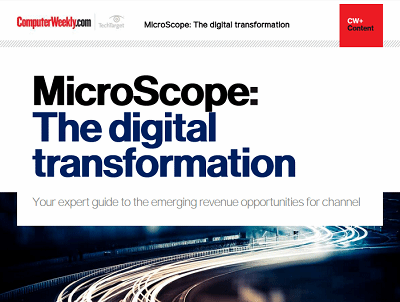 Emerging revenue opportunities for the channel with digital transformation
Digital transformation is a phrase that means many things to many people but for it to have any real relevance to the channel then it needs to mean a chance to make money. This guide will share some of the recent developments in the channel and the latest thoughts about the issue.
By submitting your personal information, you agree that TechTarget and its partners may contact you regarding relevant content, products and special offers.
You also agree that your personal information may be transferred and processed in the United States, and that you have read and agree to the Terms of Use and the Privacy Policy.
What gets you up in the morning?
The opportunity to make a difference
Who helped you get to where you are today?
John Brooke, who gave me the opportunity to take a year out of my University course to be a User Interface designer at DEC, and my family for sticking by me when the hours and the travel brought its challenges.
What is the best or worst business advice you have received, and from whom?
Best advice was - always assume good intent in others (despite what you think you hear), and this came from a previous manager at Cisco, Amanda Jobbins.
What advice would you give to someone starting out in IT?
Empathy is critical, see everything from the customer's perspective, question every assumption, and see 'No' as a comma rather than a full stop.
Will Windows 8 be the new XP, or the new Vista?
In truth, I am an Apple convert and so such questions pass me by.
What does the next five years hold for the channel?
Opportunity and challenge in equal measure
Tell us something most people do not know about you
At 15, I was a Karate instructor, and ran barefoot for 15 miles for charity.
What goal do you have to achieve before you die, and why?
To see my two sons happy and settled in their lives.
What is the best book you have ever read?
Hitchhikers' Guide to the Galaxy.
And the worst film you have ever seen?
War of the Roses.
What would be your desert island MP3s?
Creep by Radiohead, Fulham Court by the Faith Brothers, Good Riddance by Green Day.
What temptation can you not resist?
Salad cream sandwiches.
What was your first car and how does it compare with what you drive now?
Mark 2 Ford Escort, or in fact two Mark 2 Ford Escorts welded together; I drive a 911 C4S Cabriolet today, but the feeling of having wheels for the first time can never be bettered.
Who would you least like to be stuck in a lift with, and why?
Nick Griffin of the BNP; need I say more?
If you could be any animal for a day, what would you be and why?
A red kite - majesty and calm, up and away from it all.
If you could represent Great Britain (or your home country) at one event in the 2012 Olympics, which would you choose and why?
Volleyball - I played regularly for many years but was never as good as I wished I was, but the sport and the camaraderie was fabulous.
If you were facing awesome peril and impossible odds, which real or fictional person would you most want on your side and why?
Achilles, but I would make him some steel-heeled flip flops!
A grizzly bear and a silverback gorilla are getting ready for a no-holds-barred rumble. Who is your money on and why?
The gorilla - I believe that intellect is always a worthy weapon and the gorilla may be better armed in this respect.
Read more on Network Infrastructure Solutions and Services