Driving efficiency and financial gain through SAM
John Lunt, MD of Certero, argues that too many firms are losing out on the benefits of software asset management, and offers some ideas on how to transform 'blinkered' attitudes to SAM
For many organisations IT software represents a major investment. It makes sense to manage this software with as much professionalism and precision as you would any other sizeable investment. Yet many large public and private sector outfits fail to put strategic mechanisms in place to manage these assets effectively.
From a business management standpoint software comes at a considerable cost and carries the threat of huge financial risk for misuse. Put simply large organisations with large software spends should be ensuring software asset management (SAM) is put to the forefront of the business administration agenda.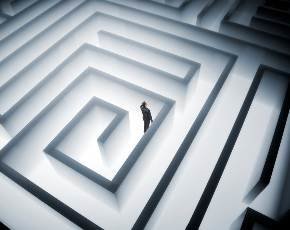 All too often we come across organisations with a narrow view of the role of SAM. The primarily role is of course aimed at achieving licence compliance or surviving an imminent software audit. However, there is a more strategic objective for SAM. Effective management not only takes stock of IT and software investments it further integrates the inventory of assets with usage. Crucially, it ensures Software Licence Optimisation (SLO).
The challenge: the car fleet analogy
It is not always easy to communicate the complexity of SAM and why it requires specialist in-depth knowledge to manage assets efficiently. The analogy we often provide is that of the company car fleet. Imagine an organisation with 200 company cars sitting in its car park. This is recognised as a significant investment. The organisation would therefore ensure each vehicle is correctly licensed and insured. This is no different to installed software which all requires specific licences. The complexity however comes with the degree of different software packages and the corresponding licences which are required for legal use.
If we return to the car park, imagine every car has been built with a different engine. For instance a 1.6, 2.0, v6 or v8 would all have different licensing entitlements and complexities - all of which require separate licences. If you imagine every component within each car is different and all require unique licences we begin to create a more accurate picture of the compliance challenge involved with IT assets.
In short, there are a plethora of variations of IT software and licensing terms. Organisations need to have consistent processes in place which monitor for upgrades, downgrades as well as usage patterns to ensure they are deriving maximum value from these costly investments. They then need to be matched with corresponding licences to ensure complete compliance. This is what we term an Effective Licence Position (ELP). Many organisations fall between stools. They have too many licences, incompatible licences, or simply have a licence shortfall.
Legacy toolsets and the SAM revolution
Inventory is moving away from the traditional IT asset management (ITAM) where it was previously regarded as a commodity. Today it is essential for successful SAM. At its most basic level, any ITAM/SAM initiative must answer the question - What have we purchased and can we provide evidence? Far too often, software and hardware inventory data is scattered throughout a company in varying formats. It lacks formal ownership, and is fraught with error. This makes the process of building an effective SAM strategy virtually impossible as the data informing decisions is either incomplete or unreliable.
Most traditional software inventory tools are strong in some areas, but weak in others. Many of the tools on the market today have been designed only to manage ITAM requirements. In general they do not provide thorough and detailed information to manage software effectively.
Driving efficiency through automated inventory
With sweeping changes in technology it is no longer good enough to simply rely on traditional toolsets to manage IT assets. To keep up with this rapidly changing environment it is essential to invest in technology which automates the software and hardware inventory and critically license management processes. This helps to reduce excessive overheads with manual inventories and critically improves accuracy of data. Furthermore, automated toolsets reconcile inventory data with licenses bought to ensure risk management by pinpointing the location of any unlicensed software to drive SLO.
Boosting data accuracy
Another great benefit of automated inventory toolsets is they can be easily run on a regular basis. This means inventory data is always up to-date and accurate. Regardless of what toolset is being used, above all, greatest importance must be placed on the accuracy of the data it provides. It must cover the entire IT estate from PCs and Macs to Linux and servers.
The primary question organisations must address is if their existing ITAM/SAM solution is able to manage all software applications - be it Microsoft's Office 365, Oracle E-Business Suite, Adobe Acrobat and so on. If this is not the case the underlying data is liable to errors casting a large black shadow over licence compliance.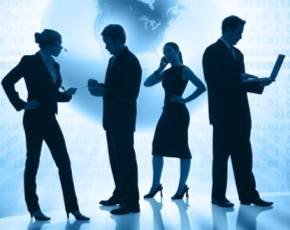 Reducing vulnerability
An effective SAM solution provides much greater visibility of software data. This means vital information about IT assets and know-how of management is not vested in a small number of staff, ultimately reducing vulnerability for large organisations should a vendor come knocking.
IT software data can now be displayed on customisable dashboards and reviewed by a broader number of senior managers. Personalised dynamic reporting applications can be used to process this data and provide powerful business intelligence including current and predictive reports on cost, usage and time across the enterprise.
These latest advances means SAM is no longer restricted to the experts. The information can now be broken down to allow people outside the IT department to monitor and report on software trends across the business.
Adapting to the changing IT landscape
Organisations face greater pressure than ever before to manage software assets efficiently or risk the threat of a vendor audit. Gartner shows the number of organisations to have been audited increasing year on year and in 2011 65% of organisations reported at least one audit. The IT environment is evolving fast and with the introduction of new technologies such as cloud, bring your own device (BYOD) or slightly more traditional technologies like virtualisation or Citrix. Oorganisations need to be confident in their SAM processes to provide Software Licence Optimisation (SLO).
---
John Lunt is managing director at Certero
Read more on Software-as-a-Service (SaaS) Applications