Column: McNally showed the value of varied experience
Very sad news about Joe McNally's death after a three year battle with cancer, writes Billy MacInnes. He was there in the Wild West days of the PC industry, starting Compaq UK in 1984 with $40,000.
Very sad news about Joe McNally's death after a three year battle with cancer, writes Billy MacInnes.
He was there in the wild wild west days of the PC industry, starting Compaq UK in 1984 with $40,000.
It's easy to look back at the past with rose-tinted glasses but it's even easier when PCs cost about three times what they do now and the margins were much higher too. No wonder people could afford, like McNally did, to deliver PCs by black cab.

Download this free guide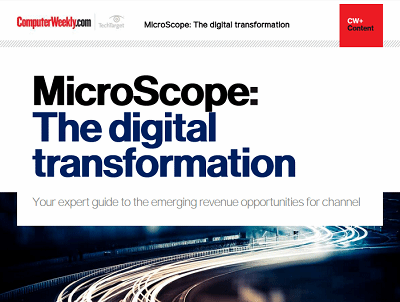 Emerging revenue opportunities for the channel with digital transformation
Digital transformation is a phrase that means many things to many people but for it to have any real relevance to the channel then it needs to mean a chance to make money. This guide will share some of the recent developments in the channel and the latest thoughts about the issue.
By submitting your personal information, you agree that TechTarget and its partners may contact you regarding relevant content, products and special offers.
You also agree that your personal information may be transferred and processed in the United States, and that you have read and agree to the Terms of Use and the Privacy Policy.
Things are much more "professional" now, of course, but probably a lot less fun too. That's what happens when a market grows up and becomes mature.
One of the things about McNally that he shared with most of his contemporaries was a varied work experience background. Before he came to the computer industry, he had stints as a roadsweeper, a supply teacher, working in a steel stockpiling business and at the UK's leading meat and bacon supplier, FMC Harris.
This wasn't that out of the ordinary at the time because the rapid expansion in the computing industry, fuelled by the PC, meant there just weren't enough people with IT qualifications to fill the jobs. Even if there had been, the qualifications would probably not have prepared them for the PC world.
As a result, there was a wider range of individuals operating in the market with far more varied backgrounds than you have today. In this sense, they reflected an industry which, at the time, was more diverse in terms of products and companies selling those products.
Consolidation and homogenisation have made most PCs virtually indistinguishable from each other. While I wouldn't go so far as to say the same about the people in it, there's no doubt that if you populate an industry with people that have very similar qualifications and life experiences, you're not going to get a lot of variety in it.
His own experiences probably served to fire McNally's long-standing enthusiasm for the Duke of Edinburgh Award scheme which helps to develop young people. This involvement led to his being awarded the Commander of the Victorian Order (CVO) in the New Year's Honours list last year.
McNally left Compaq after 17 years in 2001, the same year it was acquired by HP in a classic piece of consolidation. I wonder if he was starting out today, might he be doing something in cloud computing? Possibly. But I think it is a source of some sadness that for many of the new breed of entrepreneurs, their work experience is likely to be limited to sitting in front of a screen. One thing McNally's career demonstrated all too clearly is that there really is "more to life" than most people think.