2012: a strong year with more to come
At the end of a year in which cloud has rarely been off the front page in the tech industry, VMware UK channel boss Ed Dolman looks back at a busy 12 months for virtualisation partners
It's always at this time of year when you sit back and wonder where the past twelve months have gone. 2012 has been such a busy year for VMware's channel operations, with so many new announcements, partner initiatives and training programmes that it's really flown by.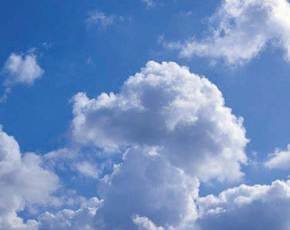 As well as the continued inexorable drive of the Private Cloud and Virtualisation, there has been a major focus on all things 'End User' as companies look to match the consumerisation of IT and support their employees as they bring in their own devices to do work. We've also seen a major shift towards the deployment of professional services and a general move towards cloud, a point underlined by the challenges in hardware sales. Furthermore, we've seen our resellers become more focussed on specific user segments and tailor their solutions accordingly.
For VMware specifically, we're proud to say that, in spite of a challenging local and global economy, our channel has managed to grow considerably over the last year. As 95% of our revenue continues to be driven through partner operations, this success is largely due to the fantastic partners we work with as well as the initiatives we're constantly developing to make sure they are fully supporting customers of all sizes.
It's always been important for VMware to ensure partners are well equipped and trained when promoting the company's products. Over the last year this continued to be a big focus and since January we've trained more than 200,000 people through Partner University, a platform for our partners to access the highest quality training and education. This has been tailored for their specific needs, including market analysis, technical collateral, sales tools and readiness road-maps.
Our dedication to educating our partners is further evident in the range of solutions we provide and in the past 12 months alone we've added four new virtualisation solution competencies – taking the number of competencies we train our channel in up to seven. To ensure our Partners are rewarded for the investments they make in these Competencies, we have introduced a new 20% Initial Sale Solutions Reward bonus to complement the 10% ongoing sales rebate that currently exists. These new competencies will allow our partners to capitalise on the fastest growing parts of our business, including Management which is growing at over 200% year on year.
This year also saw us continue to invest in tools that could help ease different management processes. In April we rolled out a new service, My VMware, to further support our partners and simplify the licensing process. The new self-service initiative is available online and saves VMware's partners resources and money by alerting them when subscriptions are due to finish and allowing them to renew with little hassle. This approach to partner relations is something we'll be building on further into 2013.
On top of this, we made significant changes to partner rebates. We pride ourselves on rewarding our channel for investing in their skill-sets and focusing on key selling areas. To this end, this year we reduced the deal size needed for partners to qualify for additional rebates and opted to take the threshold down from £6,000 to £3,700.
Looking forward to 2013, we think it will continue to be another vibrant year in the channel, with further growth and certainly even more dedication to our partners from our side. 2012 has been a massive success for VMware's channel operations, so we're ending the year off with 'Festive Journey to Your Cloud' – a daily prize draw during December, which is supported by our partners. With 2012 being so strong, there's no reason to believe 2013 won't be even better: following our acquisition of Nicira we now have a total available market of $50bn, so clearly the real growth is yet to come!
---
Ed Dolman is head of channel, UK and Ireland at VMware
Image credit: Digital Vision