Every Dog has his day as Vincent's Apprentice run is cut short
So it's farewell then, Vincent Disneur, given the heave-ho by Lord Alan Sugar on the Apprentice on Wednesday after a fatal boardroom misjudgement and a double firing. Despite being on the losing team five times out of five, the suave Belgian, who now returns to his day job with comms billing softwar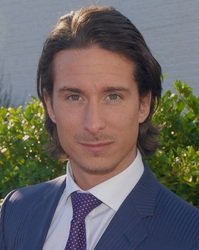 So it's farewell then, Vincent Disneur, given the heave-ho by Lord Alan Sugar on the Apprentice on Wednesday after a fatal boardroom misjudgement and a double firing.
Despite being on the losing team five times out of five, the suave Belgian, who now returns to his day job with comms billing software firm Union Street, could have saved his bacon had he taken Jim Eastwood, a sales and marketing manager from Northern Ireland, into the boardroom.
It was Jim - who came up with the disastrously misjudged 'Every Dog' pet food concept and has so far employed the gift of the gab to avoid a boardroom appearance - who managed to duck Sugar's wrath, at Vincent's expense.
This is not to say that Vincent was himself entirely blameless for the shambles that unfolded yesterday evening, after he disregarded expert advice suggesting that the concept was basically unworkable.
More through sheer bad luck than lack of business nous, Vincent never really got a chance to shine (one could argue his ties made up for that) on this year's Apprentice, but he was shaping up to be one of this series' true characters, displaying Baggsian levels of potential.
We would have loved to see him go up against Viglen's Bordan Tkachuk in the interview round, sparks would surely have flown.
It was a game try, but it was not to be.

MicroScope+
Content
Find more MicroScope+ content and other member only offers, here.