Throw security to the wind: companies and dictators to meet at Infosec
Nick Booth looks at some of this year's Infosec exhibitors, and makes plans to chat to Kim Jong-un in the press room
As a freelance journalist, it's my sworn duty to attend parties from any section of industry that is foolish enough to invite me.
These parties tell you a lot about the industries involved. The best parties of any industry are given by funeral directors – they know how to stare death in the face and live life to the full. The Samaritans like a drink too. By contrast, the most insular dullards I ever encountered were at a travel awards show. I'd hate to think what they were like before travel broadened their minds.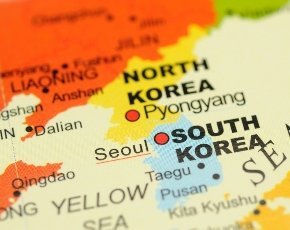 You would expect the security industry to throw up some characters. It has all the elements that make for high drama: crime, loss, high financial stakes, and a fast-paced industry. There are indeed a few nutters. Graham Cluley of Sophos writes a brilliant blog and is always worth listening to. Security guru Rik Ferguson of Trend looks like the sort of rock star who throws TVs out of hotel windows and bites the heads off bats on stage. He should have his own show on TV – well he does seem to have his own YouTube channel, which is the nearest thing. I am quite enjoying the Computerlinks's ITChannelTimeouts series too.
But the rest of the industry is incredibly conservative. Okay, by nature, the security industry attracts risk-averse cautious types, but come on. You've got a company to sell. At shows like Infosec there will be hundreds of vendors competing for attention. Surely you have to liven up your shop window a bit.
One of the new entrants to the UK market, AhnLab, could be interesting. It's got 800 staff and it has proved its mettle defending South Korea from its angry neighbour's cyber onslaughts. It's got some of the best malicious code analysts in the world. They have to be, as the North Koreans only have to get lucky once and the totalitarians are pretty formidable opponents when sitting at a desk and thinking of ways to screw up other people's machines. As you tend to be, when you are gloriously happy living in a socialist paradise.
The founder of the company recently ran for president of South Korea, so he must have some eye popping campaign stories. Sadly though, they don't seem to be sharing any of them, which is a pity because Ahnlab is about to launch in the UK and is looking for reseller partners.
Maybe you'll have more luck than I did. I hear they will be doing some live hacking exhibitions soon so that should be good fun. Ask them to hack into Kim Jong-un's fax machine. Or maybe even his personal abacus.
AlienVault is an exotic sounding company that has so far failed to excite fans of high drama. It wants to work with the open source community to discover vulnerability and react to it, while making security affordable to smaller companies. Very worthy I'm sure.
Imperva is another security pioneer looking to channel more business in the UK. It claims it helps companies protects "high value applications and data from theft, insider abuse, and fraud." Surely they mean they protect the company secrets and stop these dossiers falling into the hands of spies and international crime bosses.
ISACA is announcing the results of its survey into security at Infosec. According to the APT Survey 94% of respondents say they are threatened by advanced persistent attacks and, of the 1,500 surveyed, one fifth of them have experienced an attack, with the majority lacking effective defences.
So, logically, we could see up to 300 companies taken out this year as the cyber-wars hot up. Surely that's a more effective hook to grab the user's attention than presentations about "How to implement a scalable behaviour modification program". Sounds like a North Korean pop song. Kim Jong-un would dance to that one.
Come on you security vendors, sex the story up a bit. You're going to be competing for attention at Infosec! Never mind the intruders, you're at risk of losing the audience!
Read more on Threat Management Solutions and Services