This you call service?
Nick Booth tries to get to grips with the question of what are really the differences between a VAR and a service provider
Resellers who just sell products are not long for this world, we're told. They're doomed because the margins on products are minimal, and people want service. So resellers need to change culture.
So when is a service a service? What is a service culture? I can't find a definition anywhere. If there's one on the internet, they obviously haven't tagged it very well.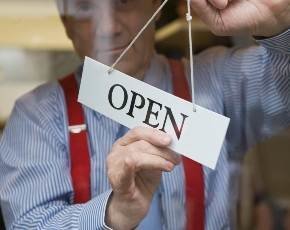 So if a reseller wants to stop whatever it is they do, and become more like a service provider, whatever it is they do, what habits should they change? Any ideas?
To get the ball rolling, here's some amateur suggestions.
In my opinion, nobody can call themselves a service provider if:
They take longer than 10 seconds to answer the phone
The person who answers the phone hasn't got a clue who you are. Or what you do.
They make you explain yourself, all over again, to every person you speak to as you're passed around the entire building
Nobody can explain what their company actually does, in terms that a layman will understand. ("We provide IT solutions" means nothing. Taken literally, it means you dissolve computers in water. Which is a bit odd).
Any company that makes you talk to their call centre is not a service, I'd say. Call centres are the automated equivalent of saying "talk to the hand". I can't think of call centres without thinking of an ugly domestic argument on the Jerry Springer show.
Many IT experts aren't very good at dealing with the public. I remember asking a man at a trade show a question he obviously didn't rate. First, he had a Kevin the Teenager-style huff. Then, when he thought I couldn't see him through the smoked glass, he made some very derogatory hand gestures at me from the safety of his booth. They may be a UK company, but there's no way I'm ever buying their software.
It would be interesting to hear what the opinion formers think about this. How do distributors see the main cultural differences between a company that flogs boxes and then tells people to 'talk to the call centre' and companies that are at your service?
Here's what Neil Gardner, professional services development and operations manager at Computerlinks has to say.
"Whilst it's essential for resellers to deliver high level of service, it doesn't necessarily have to be them that fulfills this," says Gardner.
Ah, so you can outsource the service bit. That's a relief as it's quite labour intensive. Most resellers are made up of salesmen and techies. Salesmen are the world's worst – WHAT'S YOUR BUDGET – listeners. And many techies can be impatient if you're not on their level of knowledge. But if you are a AR these are going to be your service providers.
"Outsourcing to support and technical specialists can be a way for resellers to meet the high standards of service their customers expect without having to resource it themselves," says Gardner.
Few resellers are equipped to provide round-the-clock technical support themselves, especially if their expertise is in consultancy or solutions selling, he says.
Ha! That's an understatement.
Gardiner prefers his own definition of the five key elements to look for in a true service provider.
Data security – providers have to offer a secure intrastructure for service delivery and administration, backed up with contracts
Uptime guarantees – any downtime to a business is costly, uptime guarantees and payment penalties should be part of any contract
Service Level Agreements (SLA) – does the SLA meet the businesses needs and fit with the way the end-user company works?
Channel partner support – if a third party delivers the service for a reseller, what additional services, consultancy or support does the provider offer to make operations easier or increase the value of the service?
Data storage – does the provider comply with SAS70 and ISO27001 and what requirements does the client have for data sovereignty?
These are perhaps Gardner's top five, but any service provider should also demonstrate it can provide credentials to support its skills and knowledge, he says.
Other must haves are a track record such as customer testimonials, clear reporting and administration, as well as regular service reviews to ensure SLAs are being met to help identify improvements for the future.
Finally, Gardner clears up some confusion about call centres.
"Not all call centres all equal. There's a big difference between a call centre that just provides telephone support and a fully-qualified and accredited network operations centre," he says, "a company can flog boxes and pass on the baton when it comes to support, but only if customers are left in a capable pair of hands."
So there's the difference between a service provider and a box shifter. It's capable hands, versus talk to the hand.
Which are you?