The rotten reality TV at the heart of English Apprentice tribunal
The real villain of the Apprentice employment tribunal is not Stella English or Lord Sugar, it's the rotten reality TV format, argues Alex Scroxton
After lengthy deliberations, the high-profile court battle between The Apprentice 2010 winner Stella English and Lord Sugar came to an end last week, with English's claims being thrown out and the Lord emerging victorious.
The Tribunal at first appeared to expose the perpetuation of a culture of workplace bullying, with Viglen chief exec Bordan Tkachuk accused of telling English there was "no job" for her following her victory in the 2010 series of the hit BBC show.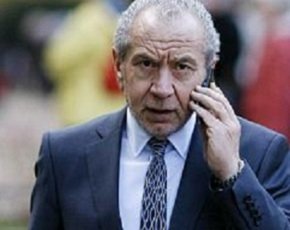 English also claimed she was ostracised by her new colleagues who resented her for pushing someone else out of their post.
As we now know these claims have been dismissed, and speaking after the verdict last week Lord Sugar said he would try to take steps to attack a growing culture of spurious and derisory compensation claims, perpetuated by ambulance chasing lawyers, which is a worthwhile project.
But I don't think Stella English is the real villain of the piece.
At first glance English's claims of bullying and ostracism do not seem out of place given Sugar's image as Britain's most belligerent boss, an image he does nothing to dispel, since it makes such good telly.
English's legal team must have been aware of this. Indeed, in light of some of the statements made by the judge last week – particularly with reference to English's engagement of celeb PR fixer Max Clifford – her claims now seem cynically calculated to reinforce our perception of and prejudices against Sugar. Just look at the sheer volume of media coverage generated by an employment tribunal that otherwise would probably have barely raised an eyebrow at the local rag.
If anything, this sorry affair shows The Apprentice for what it truly is: cheap entertainment that exploits the gullible, the stupid, the narcissistic and the sociopathic, who flock to it like journalists to a free bar.
It is no better than Britain's Got Talent, in fact, since Susan Boyle was actually talented, it's probably worse. Among Stella English's achievements on The Apprentice were the production of a terrible advert for oven cleaner, which would have been banned had it ever reached TV screens; a rather cack-handed attempt to sell crisps to the Germans; and getting lost in the East End while trying to run a Cockney-themed bus tour.
Not really achievements that speak to a high-powered business job, let alone one in the IT industry, are they?
And can you honestly say you wouldn't resent someone being parachuted in above you on a six figure salary, even with the IT sector's historically generous pay levels?
Even if her claims were fabrications, I wouldn't be at all surprised if there was a good deal of hostility shown to English during her time at Viglen.
But more importantly The Apprentice has become a troublesome distraction. It's bad for business, bad for Lord Sugar, and bad for Viglen. I can't deny it makes great entertainment, but maybe it's time for Sugar to look for an exit strategy.