Security is too complex
Nick Booth is all ears as Sophos explains to its partners that simplicity is key in the security market
The best IT engineers are geniuses because they can make complicated things seem so simple that we actually feel smarter for carrying out these sophisticated tasks. It's an amazingly self-less task because you have to work hard to make things look simple, and when you do, few people realize how much effort you've gone to.
The best communicators follow the same disciple. They're sort of engineers of the English language. A good journalist should be able to explain complicated subjects in the simplest terms possible.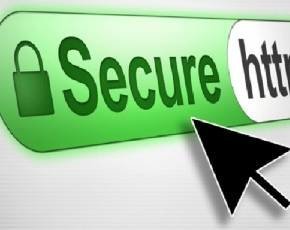 It's incredibly difficult to make things look simple and it can leave you exposed. That's why so many people hide behind the camouflage of long words and meaningless phrases. They levergize words like paradigm shift.
A good engineering company seeks to simplify the technology, its channels to market and the message. That is the stated ethos of security vendor Sophos, whose motto is Security Made Simple. That's a good start. But could it keep it up?
Microscope visited the Sophos Partner Connections conference to investigate.
All vendors say they are dedicated to the channel. But how can we believe you? We asked Mike Valentine, Sophos's senior VP. "We don't have the infrastructure," he said. "Watch us. If we start recruiting sales staff, creating invoicing systems, building warehouses and ramping up operations, then you'll know we are going direct." That seems simple enough.
As Valentine pointed out, it's difficult to hide that sort of thing from your partners. "It's tough to be sly in this business," he said. Especially when your partners are all experts in the arts of surveillance and intelligence.
Sophos claims that its market and product strategy are pretty straightforward too. Target the SMEs, and make the product so simple that anyone can understand it. Its unified threat management (UTM) offering is a red box that does everything for the end user automatically. As long as they can plug the power lead in and insert a comms cable, the software will take care of every aspect of security, from endpoint, to mobile to cloud. There's a wealth of clever management that can be carried out remotely by a security service provider, but essentially all the end user needs to do is plug a couple of leads in. So Sophos claims.
Has it pulled it off?
Justin Huckfield, founder of Nexus GS, testified that Sophos has created a full product set and makes it much simpler to solve users security problems. Nick Munro, technology services director for Blue Cube, said the account managers actually know their stuff and understand their business. "They bring a refreshing approach to a staid market," said Blue Cube CEO Gary Haycock-West.
Translating Difficult into Easy should be a skill category for engineers on LinkedIN. If it was, I'd be tempted to endorse the skills of Sophos's James Lyne, Chris Weeds, Jonathan Hope, Gerhard Eschelbeck, James Vyvyan, Mike Valentine and Kris Hagerman.
They all made it sound a lot simpler than many security firms we could mention.