Press 5 if you want to speak to a human
With the spotlight on customer service Billy MacInnes bemoans the delays that customers can face navigating through automated phone systems
In my last column, I wrote about research from LogicNow which revealed the total divergence between what customers wanted from service providers and what service providers wanted to sell to them . To summarise it as briefly as possible, customers wanted service providers to solve a specific problem but service providers wanted to talk about strategy instead.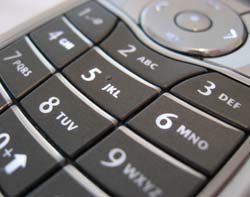 This arseaboutfacery is nothing new, in fact it's fairly well-established to the point where it's usually a part of every organisation's operation.
For example, consider the near ubiquity of the automated attendant service. At a time when many businesses are generating more and more revenue online, frequently with minimal, if any, human interaction, the temptation to apply a similar automated process to the customer contact experience, specifically in post-sales and service, is very strong.
That might not be the smartest move. Someone ordering a product online has arrived at the site voluntarily but does so in the expectation the buying process will be a smooth and painless experience. So long as it remains so, there is no requirement for human intervention.
However, if something does go wrong, it's probably not best practice for the company's first response to be a recorded message telling them to press option 1, 2 or 3, followed by another telling them to press another set of options and so on and so on, punctuated by loop of some of the most execrable music ever recorded.
At a time when customers most require a prompt response from the business, they frequently find themselves negotiating through myriad layers of recorded messages and canned muzak, rather like the seven circles of Hell, slowly feeling hope dwindle into despair, with little or no prospect of resolution in their lifetime.
Despair is one thing, frustration and anger is another. Unsurprisingly, sending customers with a sense of grievance on a mystery trip through the darkest recesses of the company's phone service is unlikely to result in a more favourable view of the business.
It may well be that an awful lot of businesses are unaware that customers trying to inform them of a complaint or issue, don't want to listen to a computerised recorded voice that can't solve their problem. Perhaps they have been hoodwinked by unscrupulous sellers of automated attendant systems into thinking that people really do prefer them to speaking to a human operator.
Or it may be that they're trying to save costs by making the customer do all the work of finding the right person to talk to rather than have someone in the company do it for them. But it does seem somewhat arseaboutface to expect customers to be happy with this idea, especially if they're already unhappy customers. Unless, that is, they're trying to convert them from unhappy customers to ex-customers.
Maybe companies should stop and think whether they really want their message to customers to be something like this: "Hi, peed off customer, please press 1 for the sixth time and listen to the same piece of music for another five minutes or hang up, curse the name of the company for the tenth time and tell all your friends and relations about what a crap service we've provided."