One Windows to rule them all
Microsoft boss Satya Nadella has used the firms recent results to outline his vision of the future and Billy MacInnes was taking notes
There was much excitement recently when people listening to Microsoft's fourth quarter fiscal earnings call thought relatively newish CEO Satya Nadella said something that sounded like "One Windows to rule them all".
Actually, it didn't sound like that at all. Judging by the reports that emerged very quickly afterwards, it sounded much more like: "We will streamline the next version of Windows from three operating systems into one single converged operating system for screens of all size". Nevertheless, many of those people listening to what Nadella really said still thought it sounded like Microsoft was planning "one Windows", probably because it did sound quite a lot like that.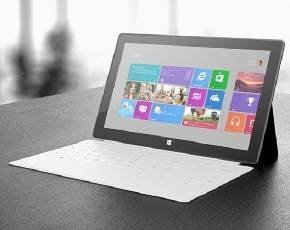 But that's not really what he was saying. Aside from the obvious grammatical conflict arising from the creation of "one Windows", there are some good reasons why it doesn't really make sense to have a single operating system that spans everything from the smartphone to the server and all points between.
On the surface, the idea of a single version of Windows sounds really attractive. Imagine being able to move from your phone to your desktop to your tablet to your Xbox and have exactly the same operating system running on all of them. How cool would that be?
The answer would be "not very". In fact, it could be a very bad idea. Why? For a start, the things people look for in the interface of a smartphone are a little bite different from what they require from a desktop. Yes, there are a number of things that people would like to use in common with both platforms but form and function determine how they are best presented and applied and the limitations of how that can be delivered are set by the platform. In other words, something that works well on a smartphone might not be so useful on a desktop, or vice versa.
Another danger that could arise from a unified operating system is that trying to incorporate features and functions that are equally attractive and valuable to smartphone users as to desktop users or Xbox users could result in a dog's breakfast, lunch and dinner that satisfies no one. Worse still, the time it takes to be able to incorporate all of those elements into a single unified operating system could lead to all manner of unnecessary delays. Trying to get something usable out of the door on time could also lead to performance trade offs that hobble the operating system's performance for different sets of users.
That's why most commentators think Nadella isn't planning a single converged operating system at all, or at least not in the sense many people might think he is after listening to or reading his comments. In fact, it looks as if a lot of what he is planning isn't going to be all that different from what went before. So unless he's double-bluffing everybody, you could be forgiven for thinking most of us might have been much the wiser if he hadn't said anything at all.
Read more on Microsoft Windows Services