Making things simple is someone else's complexity
Billy MacInnes advises resellers to get closer to those running the lines of business with budget
There was a recent story in MicroScope reporting on the results of a report by Cisco Consulting Services and Intel entitled: Impact of Cloud on IT Consumption Models. The report suggested there was a marked shift in many businesses as planning and purchasing moved away from the IT department towards lines of business (LOBs) such as HR, sales and accounting.
The report argued the UK had reached a tipping point with almost 45% of funding being controlled by LOBs and nearly 60% of respondents believing it would increase this year.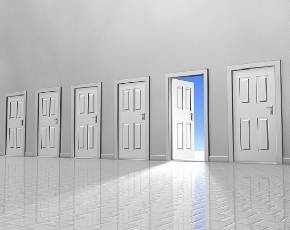 Jo Laking, UKI cloud leader at Cisco, told MicroScope: "2014 looks to be the year that LOBs overtake IT departments in terms of spending. Almost every conceivable business function can now be delivered from the cloud as a service, empowering departments to seize control of their own spending instead of waiting for a nod from IT."
MicroScope highlighted the potential for conflict between buyers and the channel as the IT department lost responsibility for purchasing decisions to LOBs and was forced to serve as an in-house reseller or broker of services.
It's an interesting point of discussion, especially when you consider a survey by CEB which estimated LOBs (aka shadow spending departments) were spending as much as 40% extra cash on technology outside the IT budget and without going through the CIO. While the Cisco/Intel report predicts IT departments could come into conflict with resellers as they seek to fulfil more of an in-house broker role for LOBs, there is also the possibility this could occur as resellers try and become providers for shadow spending departments (unless they can act as a conduit to the IT department).
Either way, the end result is that making things potentially easier for LOBs makes them more complicated for channel partners and IT departments. Should we be surprised? Probably not. Most of the time when technology (any technology) makes something simpler at the user level, it does so by shifting the complexity behind the scenes.
In my previous column, I suggested channel partners could play a potentially stronger role by providing a service to LOBs "while using their awareness of the wider organisation to assimilate it into the overall IT structure". But you could equally argue that the IT department could play that role and push channel partners to the margins.
One thing that works in favour of channel partners compared to the IT department is the emphasis placed on collaboration in the future. Laking at Cisco predicts that as LOBs begin to play a much more active role in the operation and governance of internal systems, "it will be impossible for IT to survive without learning to collaborate".
If the ability to collaborate is the name of the game, channel partners should be very well-placed indeed given that nearly all of their activity for and on behalf of their customers is based around collaboration. All that's changing is the focus, moving further down the organisation to mirror the shift in planning and purchasing. In theory, they should be able to do that much more easily than the in-house IT department.
The difficulty may come in trying to manage that shift without unnecessarily alienating the IT department while, at the same time, making the transition from acting as a partner of the IT department to a partner of the LOBs. As usual, something that sounds simple could well turn out to be much more complex behind the scenes.