Keeping it simple with cloud apps
Nick Booth discovers in a chat with Insight that resellers can help make life a lot easier for customers with cloud apps
For every process that an IT system can automate, it creates at least five new jobs you have to carry out manually.
Why? We spend times ten more time filtering through our email messages than we ever spent when all our thoughts had to be committed to paper. We spent much more time planning back then. These days, we message in haste, and administrate at leisure. All our spare time is eaten up deciding what to do with those pointless messages and contacts we want to add.
I've got a new system now. If I can't remember it, it wasn't worth storing in the first place. Mind you, it's not working too well. But I just need to fine tune my brain and it's ability to store and retrieve information and to that end I'm working on some audio visual business cards that make everything more memorable. We only use a fraction of our brain's capacity, and we've got this organic sustainable system for life, so why don't we try and make more of it? After all, the human mind took billions of years to develop to its present state of evolution and it trounces any computer. Why waste our hard won intelligence in favour of some over marketed, here today acquired tomorrow (buried the day after that) IT system?
Just saying. Maybe there's a gap in the market for a creative reseller cum service provider, who can create an app that helps us make more efficient use of long and short term human memory. After all, once it's in your brain, nobody can steal it, no agency can snoop on it, it's instantly accessible, portable and you will never leave it on the train.
No, hang on, forget that idea, I'm working on that one for myself.
But in the meantime, the flux caused by the constant change in systems is taking a terrible toll on the workforce. They're infuriated that every time they get to know how a system works, someone comes along and moves the tools.
It's no wonder they want to bring their own devices to work. That finally puts them in control (or so they think) and they no longer have to jump through fiery hoops held up by the IT department.
So one way or the other, many users now find themselves using cloud applications for the first time. Sometimes it's because the IT department wants to make savings. Sometimes it's because the users demand it. But the end result is that a large percentage of the workforce is rendered less productive.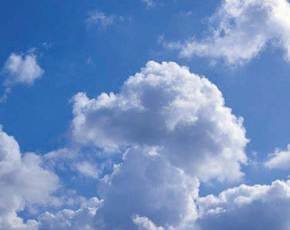 This creates a massive value adding opportunity for the channel. It's one that Insight Direct has latched onto, by helping companies to take stock of what the employees actually want to achieve, re-engineer their business processes and help the workers make the most of the tools available. It's almost revolutionary, in the sense that the workers are getting their hands on the means of production.
"We're helping people to get their tools to work around the way they work," says Ash Patel, EMEA cloud business manager at Insight Direct. If a global giant like Insight can achieve that for multi-nationals, surely there's scope for smaller resellers to achieve something similar at SME level.
Patel offers these tips to resellers aiming to offer cloud consultation and training.
The biggest mistake people make is to expect like for like when swapping, say, Microsoft Office for Google Apps. If you compare the potential of Sharepoint with that of Docs, or Microsoft Exchange with Gmail, you would never go for a cloud app. But nobody needs all those features anyway. Google Drive might not be as good as EMC, and Google's security might fall short of the sophistication of Symantec or Forefront. But nobody wants that much sophistication anyway. There's so much it's counterproductive.
If companies can save money on the software, they'll pay more for training on how to use it properly. There's a massive opportunity for simplifying IT for companies, because IT has become too complicated. Training is key.
You can give a medical student the most sophisticated operating theatre available, but an experienced surgeon will still perform a far more effective tracheotomy with a swiss army knife, he points out. The same principle applies with all tools.
IT has got too complicated, with features nobody wants. "The value is in sitting down with people, working out what they want to do and showing them how they can do it in a fraction of the time," says Patel.
Resellers should be teaching their clients how to work around cloud apps. Maybe first they should tap Insight for some of their secrets.
Read more on Software-as-a-Service (SaaS) Applications