It's time to stand up for honesty in broadband sales
We have a right to demand and expect truthful advertising of broadband services. It's time to stand up for that right.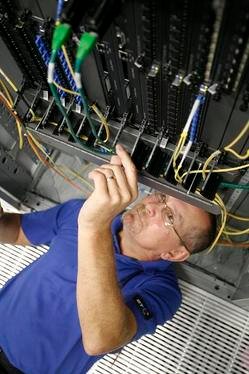 Internet provider Virgin Media has thrown its weight behind growing public demand for truthfulness in the claims ISPs are allowed to make.
Releasing ICM-conducted research that said 90% of people found broadband advertising misleading, Virgin has pledged to publish the typical speeds its customers receive each month across its 10Mb, 20Mb and 50Mb services.
The information will be made available at www.virginmedia.com/speedhonesty.
The research comes on the heels of July's Ofcom report that highlighted a growing gap between advertised broadband speeds and what was in fact attainable.
As our readers will remember, out of all the ISPs tested, only Virgin came close to delivering what it promised, and even it fell short.
But the funniest part of all this has been BT's reaction. According to this morning's Guardian, the telco has already complained that listing 'average' speeds is, and I quote "disadvantageous to larger networks operating in rural areas that require longer copper lines".
Maybe so. But the thing is listing average speeds is closer to the truth than any claims BT has made over broadband speeds.
Here's some free advice for BT; you're the incumbent, the biggest boy in the playground. Instead of grumbling about how your rivals are being mean to you by being honest, why not pull your socks up, plug in rural areas to fibre, and best of all, start telling us the truth!
Network Noise has been following the controversy over broadband speeds in the UK since Ofcom released its report in July.
I genuinely believe that, moral and ethical issues raised by misleading advertising aside, the contradictory and confusing claims by competing providers are wasting time that could be dedicated to serving your customers as comms, data or IT resale outfits.
And as long as we get slow speeds over aged copper lines, I believe that all British businesses - not just those in the channel - will be at a competitive disadvantage against their European rivals when it comes to running a modern, effective network.
Last week we received an open letter from Keith Warburton of the TCA, a channel business advocacy outfit, in which he made the analogy that while a car may be capable of doing 150mph, no manufacturer would dare lead on that fact (it would be illegal for one thing).
Instead, he contends, the auto industry leads on price, reliability and service.
"It's about time that ISP's were brave enough, and grown up enough, to lead on their actual qualities and benefits, rather than theoretical ones. Perhaps the reason they don't is because they have too many complaints from disappointed customers," he writes.
"Many TCA members, installers and retailers of IT, spend a great deal of their time explaining the problems, mostly based on copper-wire issues, to customers who, misled by broadband suppliers advertising, believe that their IT hardware is faulty."
I think Keith has hit the nail bang on, here.
We have a right to demand and expect truthful advertising of broadband services. It's time to stand up for that right.
Whether you're a provider of business broadband, a comms integrator or reseller, an end-user, or even if you just have a view on this, I'd love to talk with you about the current state of broadband in the UK.
You can contact me on Twitter @Channelnews, through our LinkedIn channel network, via email at [email protected], or feel free to use the comments section here on Network Noise.
Please feel free to get in touch.
Read more on Network Infrastructure Solutions and Services