How cloud and VoIP are a perfect combination for small businesses
The economics of internet-based IT must be made clear for small businesses.
Cloud computing is the in thing right now. It's everywhere you turn – and an excellent way to simplify the way you use technology and extend its capabilities.
The main aim is to centralise everything IT related into one place; putting more material on the internet and less on PCs and servers run by your company. The maintenance burden of servers and applications is taken away from the business, freeing up time and resources for other areas.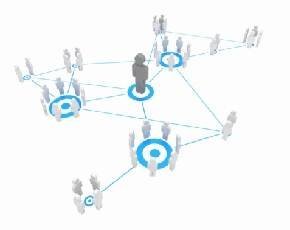 Essential IT services can be better managed externally on a pay-as-yougo basis, while you have the benefit of being able to access your material from anywhere with an internet connection. It's the structure that runs sites such as Amazon, Facebook and Twitter, and the core that allows you to use services such as Google Docs, Skype and Gmail.
Pay-per-use economics
Although adoption of cloud computing is growing at a promising rate, small and medium-sized enterprises (SMEs) are often reluctant to make the migration due to concerns over security, cost, and whether cloud will really make a difference to their business.
Once they're using cloud computing, SMEs will pay for software or a service only when they use it. Previously, businesses would buy software on discs and would need to physically manage the installations (and upgrades) themselves. Equally, businesses will not have to invest in and maintain expensive datacentres themselves. Most importantly, they will have access to enterprise technology that their IT budgets would not normally accommodate.
What the technical experts don't tell you is that the term 'cloud' is just a label. In fact, cloud is simply a way of describing the pay-per-use model that the internet enables; therefore the term internet is completely interchangeable with the label of cloud.
Free communication
Cloud computing offers several advantages to phone services, especially by enabling voice over Internet Protocol (VoIP).
As you can see, the 'I' in VoIP stands for internet. Think of the internet like a closed circuit into which your phone is connected. It breaks down the audio of your call into random sections, and then sends it around the circuit to the recipient. When it reaches the person you're speaking to, it has been put back together again in the correct order…voila! This is the same way that emails work, and just like emails, making phone calls over the internet is free, whereas a physical (fixed line telephony) network will charge line rental.
VoIP-to-VoIP calls are always free, whether between two employees of the same company or from one company to another. Not only that, but it is still free when calling someone on the other side of the world, supporting the global economy. Calls are only charged for if they leave the internet circuit – for example, VoIP to landline calls.
VoIP-focused broadband
Cloud and VoIP are leading-edge technologies that go hand in hand. A common concern when considering signing up for VoIP is the fear that telephony will be lost every time there is internet downtime, or that sound quality will become poor at peak times.
Internet service providers such as Gradwell offer VoIP-friendly broadband that creates the perfect connection for VoIP users by prioritising voice data over regular data, slowing down your YouTube videos instead of your business calls. This gives you a business grade internet connection to match the business-grade phone line. A cloud computing service can also offer reliability and resilience, with back-up lines which are considered best practice anyway.
The cost and use of resources are greatly reduced, as you don't have to take care of things at your end. Through an agreement with a cloud provider, it is possible to store all data at a single location or datacentre, increasing data security.
Peter Gradwell is managing director of VoIP specialist Gradwell
Read more on Unified Communications (UC) Services