Has enterprise social networking grown up?
Don't LOL, but analysts say that social networking makes companies more efficient. Nick Booth investigates
Don't LOL, but analysts say that social networking makes companies more efficient.
ROFL? That was my first reaction too. But enterprise social networking has an important role in collaboration strategy, says a new report by Ovum.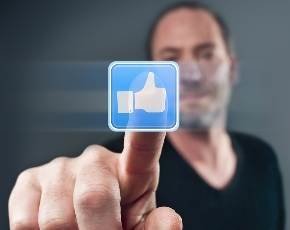 The global analyst claims that enterprise social networking market is maturing now. (PMSL! It so isn't!)
No, hang on, yes it is. Apparently, attention span, er, - ooh look a butterfly! – destroying technologies, like Twitter and Facebook, can unlock massive productivity gains in business. With a little tweaking.
Jive and Yammer were the pioneers of maturity in communication. Personally speaking, I would have thought that neither of those names exudes an air of sobriety and professionalism. What's wrong with a good old fashioned, stuffy, pin-striped name? That might have helped them be taken more seriously and corner the market.
Now these upstarts have got serious competition, according to Richard Edwards, Ovum analyst and author of the report.
IBM (ah, there's a reassuringly boring organisation) has muscled in and stolen much of the market in what is, let's not forget, is a hugely conservative and stuffed shirt corporate environment.
IBM Connections earned $105.4m in 2011, out of a market that is currently worth over $500m. Edwards predicts that this sector will enjoy massive growth.
"Enterprise social networking is well and truly in the adopter phase," says Edwards. Only around 10% of organisations in established IT markets have made their buying decisions. So once the early adopters have proved the concept, there's a massive wave to be surfed.
It's never easy to catch a wave. In my experience, no matter how hard you try to position yourself, the lighter competitors always seem to seize the moment more effectively. Perhaps the surfing metaphor doesn't really apply to corporate social media, as I expect the heavyweights are more likely to provide the serious competition as this market takes off (Notice how my thought processes seem to be jumping all over the place? That's deliberate. I'm trying to be all social media).
Currently, the enterprise collaborations technology landscape is awash with social software from a variety of different sources, says Ovum. Pure-play enterprise social networking solutions compete with established enterprise collaboration providers. Business automation social platforms are up against companies better known for their enterprise applications.
"With a market potential of at least $10bn, the enterprise social networking market is the new battleground for all enterprise collaboration vendors," says Edwards.
Are you ready to Yammer, Tibbr and Chatter? Or are you more Telligent than that?
Much of the time, technology makes us less productive, because it becomes a toy. Look at the devastation caused by email.
How will enterprise social media stop us from wasting time? They don't say. Oh GR8. It's probably best to pretend to like it. CYA, as they say in the chat rooms.
Read more on Customer Relationship Management (CRM) Services