"Frustrated" IT professionals keen to switch jobs
"Frustrated", "Numb", "Unchallenged" and "Underpaid". Those are the words used by IT professionals in Ireland when asked to describe how their job made them feel. Do their UK equivalents feel the same? According to the survey of IT professionals in Ireland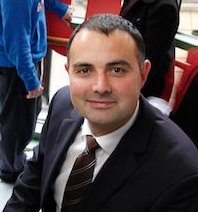 "Frustrated", "Numb", "Unchallenged" and "Underpaid". Those are the words used by IT professionals in Ireland when asked to describe how their job made them feel. Do their UK equivalents feel the same?
According to the survey of IT professionals in Ireland by Archer Specialist Recruitment, as many as three-quarters of those who responded planned to leave their job in the next three years, a third complained their role did not match their skill set and just under half (45%) felt their future in the company where they worked was not secure.
Not happy bunnies then. Archer's principal IT recruitment consultant Sam Perrin suggested some of the findings might be down to expectations. "A lot of IT professionals have high expectations of their jobs with the grass being greener with other Silicon Valley type organisations. This creates a feeling of frustration," he stated.
"Some companies fall into the trap of only thinking about their own immediate deliverables and ignore the creative potential within their team," Perrin added. "Most companies have had to become leaner, requiring more from each person. IT professionals often work a good stretch beyond a 40 hour week which can make them feel underpaid."
In other words, companies are not only busy sweating their equipment assets, they're also sweating their people. It's an understandable development but it's hard for people (and businesses) to see too far ahead when the sweat is blurring their vision.