Five minute interview: Pete Hill, C4L
This week, Pete Hill, channel partner manager at colocation and hosting specialist C4L takes the hot seat for our Five Minute Interview.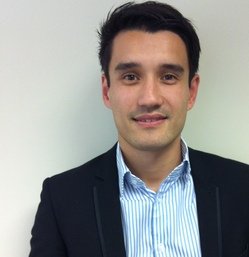 Tell us what you do for a living
I'm currently working for C4L as channel partner manager. This involves building, developing and managing a rapidly growing channel team alongside attracting, developing and maintaining key channel accounts and relationships.
Why are you the right person for this job?
It's difficult not to come across as bragging here, but I find it easy to build a very strong rapport with new and existing partners. At the same time I have an excellent knowledge of our C4L portfolio as well as the wider industry, meaning I know how we can help the people we deal with. I'm also very keen on building our partnership with the channel to hit the targets we've set for ourselves. On a more personal level I really can't stand sitting at a desk 5 days in a row and so having the flexibility to go out and meet new and existing partners suits me very well!
What gets you up in the morning?
Mainly my alarm clock, together with a strong resistance to to the little devil on my shoulder telling me to go back to sleep!
Who helped you get to where you are today?
Many people have influenced my life and where I am today, so much so that I certainly couldn't single it down to just one person. My family are always going to be the number one influence, constantly encouraging me to be who and what I want to be: as well as helping me to realise that on top of everything I would have to work hard in order to get to where I wanted. University, including my tutors and fellow students, gave me the foundation for a life in IT. Lastly, my current MD gave me the chance at a relatively young age to step into the role that I wanted, and to learn from those who work alongside me.
What advice would you give to someone starting out in IT?
Be prepared to accept change as nothing ever stands still in the technology sector. If you want to keep pace, or even get ahead, you need to be dynamic.
What does the next five years hold for the channel?
While the economy might be seen as causing woe for the channel, I also believe there will be a lot of opportunities as well. Certainly, more and more vendors and other IT companies will see the value of working with the channel and open up new lines for revenue. For example, at C4L we are continually expanding as a company and as a group, adding specific brands to several markets. At the same time we are expanding our respective product portfolios, meaning that we'll always be on the lookout for new partners.. Indeed, our aim in the next five years is to realise 75% of the overall company turnover via our partner channel. I can see a future where channel partners work with one another to provide products and services to their customers, with technology companies and vendors such as C4L forming a kind of hub for that ecosystem.
Tell us something most people do not know about you
I spent two years helping build the McClaren Mercedes SLR supercar: sadly, they didn't give me one when I left.
What would be your desert island MP3s?
Jimmi Hendrix; Castles Made of Sand; Rolling Stones, Sympathy for the Devil; Jurassic 5, In Da House and Otis Redding, Sitting on the Dock of the Bay... basically anything with a good vibe as I will be sat on the beach after all!
What temptation can you not resist?
Snowboarding holidays - offer me the chance to slide down a mountain at high speed on a strip of fibreglass and the word "no" doesn't even enter my mind.
Who would you least like to be stuck in a lift with, and why?
Vanessa Feltz - It might not be the most in-depth or rational explanation, but I just find that she aggravates me on TV.
If you were facing awesome peril and impossible odds, which real or fictional person would you most want on your side and why?
Batman - as he proves that you don't need superpowers to face the world and its many challenges head on. Although a huge amount of money and a secret cave also helped.
Read more on Data Protection Services