Five Minute Interview: Dan Cunliffe, O2 Wholesale
Dan Cunliffe from channel comms provider O2 Wholesale takes the hot-seat for another Five Minute Interview.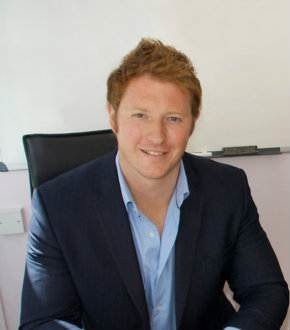 Dan Cunliffe from channel comms provider O2 Wholesale takes the hot-seat for another Five Minute Interview.
Tell us what you do for a living
I'm head of partners and strategy at O2 Wholesale, which is part of the O2/Telefónica Group.
Why are you the right person for this job?
I believe I'm able to bring a lot of qualities to my role. My current position and past experience has given me a good understanding of the channel's needs, challenges and aspirations. Our success is dependent on that of our partners, so I enjoy working closely with the channel to ensure we develop the products and services that they need to be successful. Watching O2 Wholesale grow with its partners is a great feeling.
What gets you up in the morning?
The challenge of building up our company is a big driver. Even though we are backed up by an established and award-winning network, we still have that aggressive start-up mentality. This keeps me and the rest of the company on our toes, pushing to deliver the best in products and service.
Who helped you get to where you are today?
My uncle was very involved in my upbringing and was a key influencer in getting me to continue on to university. Also, O2 has an excellent mentor and guidance programme, so you're always learning from the best in the business and never feel as if you're on your own.
What is the best or worst business advice you have received, and from whom?
I don't believe I've had much bad advice as I've been fortunate to surround myself by very good people. Being told that age is just a number and to not be fearful of going into meetings with senior leaders has helped me throughout my career. I believe you should show people respect, not fear.
What advice would you give to someone starting out in the ICT industry?
Give yourself the best opportunity to learn. Keep an open mind, keep listening, and make sure you understand the industry inside out. Understanding the difference between certain carriers, vendors, and resellers is vital.
Will Windows 8 be the new XP, or the new Vista?
My gut feeling is that Windows 8 is shaping up nicely, but as more applications and services move to the cloud and your business becomes more platform neutral, your choice of desktop OS isn't as critical as it once was. If by your question you consider the OS to represent the core platform on which to run your business, where the wrong choice could spell disaster, then I would say your Internet connection is the OS of today and is where you should be putting the most thought as to which supplier you choose.
What does the next five years hold for the channel?
With LTE /4G, we're going to see a lot of opportunities presenting themselves to channel players. The 'cloud' will continue to grow, accelerated by the consumerisation of IT. It will depend on a case-by-case basis how each company approaches this, but the mobilisation of the cloud is inevitable. If you see what LTE / 4G brings in terms of bandwidth then there is no reason why we can't have people on the move using their own device on a corporate network while connected to a variety of cloud based applications.
What goal do you have to achieve before you die, and why?
It would be to find the ideal work-life balance. I want to be as successful as possible at work, but I also want to continue being happy and relaxed at home with my family – we all know that's easier said than done!
What is the best book you have ever read?
Richard Branson's autobiography is my favourite – I loved reading about his adventures.
And the worst film you have ever seen?
Grown Ups. I watched it not too long ago and was completely let down by the all-star cast. It promised a lot, but failed to deliver.
What would be your desert island MP3?
I'd take Fade by Solu Music, it's a relaxing song and perfect for sitting on a deserted beach.
What temptation can you not resist?
Our official O2 Wholesale drink, The Rumble (a rum based-cocktail).
What was your first car and how does it compare with what you drive now?
My first car was a 1996 Golf 3, which was brilliant. I remember driving from Cape Town to Mozambique and back again for a three week holiday. This was a 6,000 kilometre (3,750 mile) return trip and it didn't break down once. Now I drive an Audi S5, you can't compare the two.
Who would you least like to be stuck in a lift with, and why?
There's no one who springs to mind, I'm pretty easy-going and get along with most people. I'd be more upset at not being able to text, call, or go on the Internet. We've become so used to being able to connect with people and have information at our figure tips 24/7. It would very strange not being able to communicate with the outside world.
If you could be any animal for a day, what would you be and why?
I'd be a Golden Eagle – I can't imagine how great it is to have so much freedom.
If you could represent Great Britain (or your home country) at one event in the 2012 Olympics, which would you choose and why?
I'd play for the South African Sevens team, since that's where I'm from. Playing alongside Cecil Afrika would be incredible. He's a really good player and has a pretty cool name too.
If you were facing awesome peril and impossible odds, which real or fictional person would you most want on your side and why?
I'd want to take a combination of MacGyver's intelligence and Chuck Norris' strength – together they would be unstoppable!
A grizzly bear and a silverback gorilla are getting ready for a no-holds-barred rumble. Who is your money on and why?
The gorilla – it would be close, but the intelligence of the gorilla would definitely be the deciding factor.