Cloud creates specialist opportunities for the channel
SpectraLogic's Steve Mackey says the channel can find significant cloud opportunities hiding in complex, in-house projects
With great flexibility and scalability, cloud-based environments are highly suited to generic applications such as email, CRM, ERP and HR systems.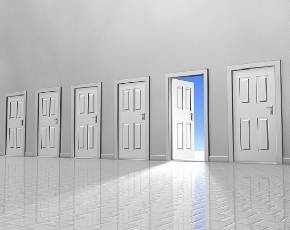 However, the channel can find significant opportunities in the more complex IT projects that remain in-house.
With the move of day-to-day applications to the cloud, in-house IT projects are becoming more specialised. Such projects tend to be aligned to the industry that the users are in and are increasingly led by subject matter experts as much as by IT professionals – for example in life sciences, research and engineering.
This often means that these project leaders who are not full-time IT professionals need trusted experts who understand their industries, the related IT applications and infrastructure as well as best practice in their fields. This is a ready-made opportunity for the channel to step in – by offering vertical specialisation to these users, resellers can differentiate their services.
An example of how this approach can be successfully implemented can be seen in the academic research sector where a growing number of channel organisations and consultancies are introducing tape-based archive solutions.
Faced with rapid data growth, escalating costs and budget constraints, these organisations often don't get effective and/or usable advice from vendors and resellers pushing lucrative disk solutions. Often the users are not aware that there is an alternative.
Partners who understand the workflow, data access and retention requirements of specific projects can identify and design solutions that their more generalist competitors will not suggest and position themselves as knowledgeable specialists.
As a result, we are seeing more vendors partnering with niche channel partners to deliver specialist sector-focused services.
In our case, we have successfully aligned our channel programme to meet the needs of industries including medical research,
high-performance computing, media and broadcast, and video surveillance where tape offers a distinct advantage for ongoing, data intensive projects delivered in these sectors.
---
Steve Mackey is international vice president at Spectra Logic