Brand your own cloud
In his second article Richard Davies, CEO at ElasticHosts, discusses how white-label reseller programmes allow chanel partners to stand out from the competition
In his last article, Richard Davies, CEO at cloud service provider ElasticHosts, discussed how resellers can make a start in reselling cloud services. Here he moves the story on, showing partners how white-label reseller programmes allow them to stand out from the competition …
Those in the channel are aware that adding value to purchases is a key way to remain relevant and prosperous. Many resellers are now moving from transactional product-led business to a more service-led approach to increase revenues and margins. The introduction of cloud has threatened this model, as it is more difficult to add value to a solution that by its very nature is self-service. Where can the channel add value if people can simply do it themselves and cut out the middle man?
Providing value to cloud purchases
When seeking to monetise the cloud, resellers have started offering a range of services around cloud implementations. Many channel players have used a fairly traditional Value Added Reseller (VAR) or Managed Service Provider (MSP) approach by taking vendor products and wrapping services and solutions around them to create margin and maintain customers. Marketing materials provided by cloud providers would have everyone believing that their cloud servers can be up and running within a couple of hours without the need for external support. The reality, however, is that there is a degree of skill and expertise involved and the resources required may not be available in-house. With this in mind, the channel still has a part to play in ensuring cloud projects run smoothly.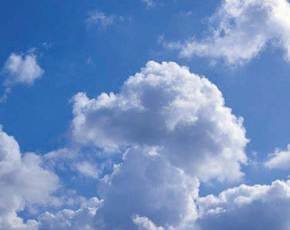 For example, the channel can provide consultancy and advice on what is the best course of action, providing a vendor-agnostic trusted advisory role and analysis of their customer's business. In addition to this, the partner can also handle the logistics, providing services, maintenance and support on cloud services. This gives customers a point of contact should they have any questions or issues and aids in successful migrations. VARs and MSPs are also helping to create more bespoke solutions, leveraging in-house technical capabilities and knowledge to tailor solutions mapped to customer needs and negotiate the best rates for customers.
Weakening customer relations
While many channel players are already offering their customers' management services for big-name cloud providers – for example "we will help you migrate to Amazon and manage your services on Amazon once they are there" - this can be a missed opportunity. Through simply adding services around another vendor's offering the channel actually weakens its customer relationship, as they are really buying from Amazon now. Equally, one of the key benefits of cloud is on-demand self-service by the end customer. However, the end customer can only get this benefit if they themselves can log into the cloud service web control panel. In a straight reseller agreement, the partner might log into the cloud provider's account on behalf of their end customer, but that spoils the customer's experience. Alternatively, the end customer might log into the cloud provider themselves, but in that case what is the role of the reseller?
Brand your own cloud
The issue of customer retention is at the heart of the cloud issue for the channel. Resellers, MSPs and service providers have spent years cultivating relationships with clients and building trust, but with changes in the market the channel needs to offer more to get them to stay. With this in mind, resellers should look to strengthen customer relationships by white-labelling their own cloud service. Only with white-labelling can the end customer get the full on-demand self-service cloud experience, without cutting the reseller out of the chain and dealing with the cloud provider directly.
Through white-labelling a cloud service the reseller is able to create its own distinct brand and carve a name for itself in the market, rather than just flying someone else's flag. This means they can maintain that trust that has been built over the years. It is also beneficial for customers that have an established relationship with their channel partners. They already know their partner provides a good service and they know who to contact when something goes wrong, which gives added peace of mind. The customer will therefore trust in their branded solution. By white-labelling the channel can not only keep hold of customers but also pick up a better sales commission than they would for a simple referral.
Next issue
In his next article, Richard Davies from ElasticHosts will discuss what services providers , MSPs and SIs can do once they reach that critical mass whereby creating their own physical cloud will make more financial sense than white-label resale, looking at; what is involved in creating a cloud, what investments need to be made, and how do you provision these services to customers