Attacking the cyber security opportunity
Cloud Distribution's Adam Davison calls for the channel's help in bringing bleeding-edge security vendors to wider attention
During 2012, nearly every industry, country and type of data was involved in a breach of some kind. A recent report issued by the EU Commission estimated that within Europe a million people are victims of cybercrime every day with more than 150,000 viruses and other types of malicious code currently in circulation. While the value of the cybercriminal economy is not precisely known, the losses to financial institutions, retailers and consumers represent billions of Euros per year.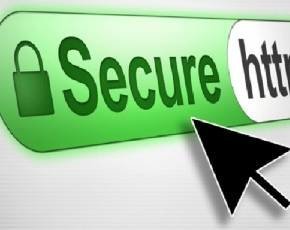 Along the same lines the popularity of bring-your-own-device (BYOD) programmes continue unabated and a recent global survey of chief information officers (CIOs) by Gartner predicts that 38% of companies will stop providing devices to workers by 2017.
Cyber security threats are increasing as quickly as businesses can implement measures against them. At the same time, businesses must embrace virtualisation and cloud, user mobility and heterogenous platforms and devices. They also have to find ways to handle and protect exploding volumes of sensitive data.
Today's organisations need not only to understand current trends in security threats but also be able to identify inherent vulnerabilities within existing systems. At Infosec this year, there was an overwhelming sense of not if, but when an organisation will be attacked. And this is creating a boom in cyber security matched only by the concerted efforts of cyber criminals to exploit the customer data and intellectual property that now resides on an organisation's network.
Not wishing to put too fine a point on it, the sheer scale of the cyber security challenge represents a golden opportunity for the channel – but it's not without its challenges either, according to RSA chief executive Art Coviello. Many of the security technologies we are excited about are coming from relatively unknown vendors such as Lacoon Security and Lastline – smaller companies that you are more likely to find in the visionaries square on the Gartner magic quadrant, than in the leader category.
These companies are developing bleeding-edge solutions needed to tackle the ever-sophisticated cyber criminals. However, what these vendors have from a technical stance in spades, they lack in terms of market presence. And this is where distributors and resellers have a role to play in creating solid pipelines of opportunities for these vendors and gaining the specialist knowledge and experience required to push sales through.
---
Adam Davison is product development director at Cloud Distribution