Tech Data memory deal means you won't look back in anger
Here's Jane Asher starring in John Osborne'siconicplay, Look Back in Anger.Today, however, a very different John Osborne is equally passionate about a deal he's justsigned with two top memory brands. (no pic of John Osborne available) Computer 2000, the UK arm of Tech Data, now stocksmemory products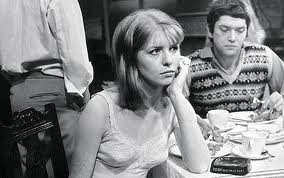 Here's Jane Asher starring in John Osborne's iconic play, Look Back in Anger. Today, however, a very different John Osborne is equally passionate about a deal he's just signed with two top memory brands. (no pic of John Osborne available)
Computer 2000, the UK arm of Tech Data, now stocks memory products from Lexar Media so resellers, systems integrators and retailers can get access to Lexar and Crucial brands.
Lexar Media makes memory products for digital media and designs, manufactures and markets NAND flash and DRAM memory products under the Lexar and Crucial brands.
The agreement with Computer 2000 gives systems builders, retailers and integrators much better access to Lexar Media's range of DRAM memory upgrades, Solid State Drives (SSD), USB flash drives, and memory cards for cameras and mobile devices, says John Osborne, general manager of the PC components division at Computer 2000.
Sources say John Osborne is not an angry young man. "He's probably well pleased with this new memory deal," said one insider.
MicroScope+
Content
Find more MicroScope+ content and other member only offers, here.