Five minute interview: Neil Hollister, CRYPTOCard
Tell us what you do for a living.I'm the CEO of CRYPTOCard, which means I balance evangelising authentication-as-a-service and then ensuring that our company continues to do it better than anybody else. Why are you the right person for this job?I have an impressive number of bossy genes. I love wor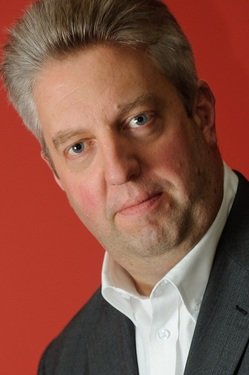 Tell us what you do for a living.
I'm the CEO of CRYPTOCard, which means I balance evangelising authentication-as-a-service and then ensuring that our company continues to do it better than anybody else.
Why are you the right person for this job?
I have an impressive number of bossy genes. I love working in technology, the pace of change is exciting and I love the thrill of the chase that comes with sales, although I am very competitive.
What gets you up in the morning?
My 5 month old daughter Sophie. Or my 4 year old son David. Or my 8 year old daughter Laura. I haven't had a lie in for 8 years...
Who helped you get to where you are today?
My parents and my family obviously. But in a professional sense my first boss Doug Wilson, who tragically died early, used to lead by being smarter and working harder than everybody else and I try and emulate at least half of this.
What is the best or worst business advice you have received and from whom?
The best advice I have received was from an early boss who suggested the key to success was to 'work very hard and be very lucky'
The worst piece was when someone told me 'you can mix a direct sales model with a channel sales model.' I have since realised that you can't - do one or do the other but don't mix them.
What advice would you give to someone starting out today in IT?
Word hard, and be lucky! Apart from that I would advise them to get into the Software as a Service industry as it is completely reshaping IT and will surely power the future.
Will Windows 8 be the new XP, or the new Vista?
No idea. I'll be honest, I've never really understood the OS "religion". For me, it's all about the Apps.
What does the next five years hold for the channel?
I think the channel will see a lot of change in the coming years. A lot of players who are late to the Cloud/SaaS party may find themselves under tremendous pressure to stay relevant. Some many well change models, but I think those that don't will crumble.
Tell us something most people do not know about you
I wish I had been a teacher. But I am too materialistic.
What goal do you have to achieve before you die, and why?
Top of my bucket list is to see my children grow up to be happy and successful. But a very close second is to watch Test Cricket in every Country its played.
What is the best book you've ever read?
Recently that would be Thomas The Tank Engine. In fact that's true whatever the time period.
And the worst film you've ever seen?
I don't watch much TV - only sport really, so I will have to say the England vs France Rugby World Cup quarter final. A disgraceful mix of poor preparation, poor team selection, poor tactics and awful execution of basic skills. A huge disappointment.
What would be your Desert Island MP3s?
Telegraph Road by Dire Straits, Summer of 69 by Bryan Adams, and I will always love you by Whitney Houston. Something for every mood - although many people say I shouldn't admit to the Whitney song in public...
What temptation can you not resist?
Two things. Firstly talking, I think I would raise a lot of money in a sponsored silence. And secondly a nice cold pint on a Friday afternoon after a hard week's work - bliss.
What was your first car and how does it compare with what you drive now?
I used to "borrow" my Dad's Fiat Fiorino van after I had done his Pet Shop deliveries. It was cleaner than my current car with three young children in it.
Who would you least like to be stuck in a lift with? Why, what did they do?
In situations like that I need peace and quiet too, so my worst person to be stuck in a lift with would be my double as he would be jabbering on and on!
If you could be any animal for a day, what would you be and why?
Pooh Bear. What a life...
If you could represent Great Britain (or your home country) at one event in the 2012 Olympics, which would you choose and why?
100m sprint. Global fame and a lot of money as naturally I would set a new world record! Hmm, am I appearing a bit shallow here?
If you were facing awesome peril and impossible odds, which real or fictional person would you most want on your side and why?
My Dad. I still believe he can do anything.
And finally, a grizzly bear and a silverback gorilla are getting ready for a no-holds-barred rumble. Who is your money on and why?
The grizzly. Have you seen those teeth and claws? But I wouldn't hang about to find out.
MicroScope+
Content
Find more MicroScope+ content and other member only offers, here.