Windows XP user? It's not the end of the world
Billy MacInnes looks ahead to the end of Microsoft Windows XP support next year, and suggests that the growing sense of urgency may be misplaced.
I was pleased to see Ovum's take on how people should react to the looming deadline of the end of extended support for Windows XP on 8 April next year if only because it offered an alternative to the more common theme. I suppose you could loosely summarise it with the following words: "Don't panic!"
Some might wonder if this is really sage advice at a time when there are warnings that anyone starting the process of migrating from Windows XP is unlikely to achieve it in time?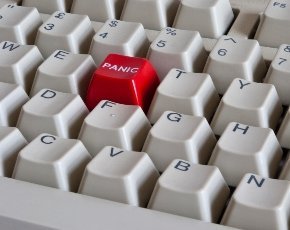 According to Ovum, as many as 28% of corporate computers are still running the venerable Microsoft OS. That's a sizeable chunk of real estate. If you were inclined to panic, those numbers might give you a nudge on the way. But Richard Edwards, principal analyst at Ovum, suggests that instead of 9 April signalling a security armageddon for computers running XP, "there is no reason to believe that life after 08/04/2014 will be any different than before it" if they have all the latest patches, fixes and up-to-date security installed.
The surprise, if there is any, is that his comments should be surprising. The IT industry is so used to corralling customers into meeting urgent technology upgrade deadlines that it often neglects (accidentally or intentionally) to mention that, in many cases, the deadline isn't actually the end of the world.
Ovum argues that the end of support for Windows XP shouldn't necessarily mean migrating to Windows 7 or Windows 8 given that the cost "of upgrading hundreds or thousands of desktop and laptop computers to a new operating system is significant in terms of time and money". Instead, it suggests organisations have a number of different options available to them.
The first is to consider desktop virtualisation as a way to "bring expensive-to-run distributed desktop environments under centralised control and administration". Secondly, they could replace XP laptops with tablet computers because Windows laptops are "overkill" for many field-based employees and "cost much more to service and support than an Android or iOS tablet". Thirdly, they could switch to Google Chrome OS.
All of these are interesting suggestions. I think there's probably some movement in terms of desktop virtualisation already and there could also be some organisations that are interested in replacing laptops with tablets. I have no idea how well adopted Chrome is or could be.
However, one big inhibitor to all of these approaches is the attitude and conservatism of large chunks of the IT industry, the channel and their customers. Given the years they have spent locked into upgrade and migration cycles, it will be hard for many of them to break out of the comfort blanket they afford. As we all know from watching films and TV series, telling people not to panic is no guarantee that they won't.
Read more on Microsoft Windows Services