Why channel developers must care about the community
Mark Armstrong, managing director of EMEA, Progress, looks at why developers need to embrace social communities to keep their competitive edge
When you think of the term 'online community', what's the first thing you think of? Forums filled with people sitting in darkened rooms arguing the merits of their favourite science fiction series? Or a valuable platform that can give businesses a competitive advantage?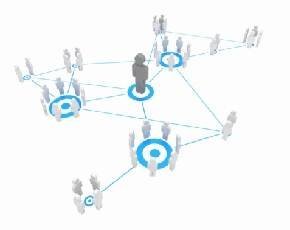 Increasingly, developer communities are becoming the lifeblood for those with coding skills and, as a direct result, are starting to be seen in a whole new light. Today, innovative developers are taking advantage of social communities to help sharpen and refine everything from broad ideas to specific pieces of code and knowledge sharing.
There are a number of reasons why this is the case. When activity in an industry explodes it can be difficult to see where the opportunities are and where the fool's gold isn't and it's fair to say that this is the dilemma that currently faces many businesses today. With huge potential for growth, organisations are hungry for tools to improve and transform their business, opening opportunities for app developers and ISVs in new areas.
One of the reasons for this is an increasingly competitive and growing marketplace as well as a new breed of less-technical citizen developer creating a proliferation of niche business applications – in the cloud everyone can have a 'garage' to build out that next app. However, when building a niche app, the last thing you want to do is reinvent the wheel. It's more a case of ensuring the tires have the exact right amount of air for the terrain you're in and this is an example of where communities come into their own.
As with any project, many turn to social communities to help inform them in this respect. The idea of 'two heads being better than one' makes sharing ideas an essential element of building any new idea or creation, and communities are playing an increased role in enabling this. The other thing to bear in mind is that developers are constantly seeking to find out what potential customers require and how they can offer solutions that can increase performance in a key business area.
Developers with specific domain knowledge can use the knowledge of others in these communities to build on ideas which then result in app delivery and availability two to three times faster than rivals. What we see as a result of this spirit of sharing and collaboration, is developers going back and forth on social communities to discuss everything from the basic skeleton of an idea to how to put the finishing touches on an app before it goes to market.
For example, imagine you've created a fantastic expenses app. Employees love the simple interface and it's helping to reduce time wasted on submitting expenses. Your clients couldn't be happier and would like to roll it out in their Texas headquarters. Fantastic news, and it's just a case of sharing out licenses right? Well, yes, aside from the minor fact that tax is completely different in the US. So, you could go to a local tax expert and code out your own addition, incorporating all the local legislation.
However, instead of this, developers can log on to a community and find a relevant expert who can help them out with a set of business rules that contain the Texas specific tax laws. It could be that someone else has a regional tax returns app or a tool to help draw up contracts, or other knowledge in a relevant area that can help. Either way, it can help to overcome even the most complex obstacles, and play a critical role in speeding up the delivery of some applications to the marketplace. Similarly, niche applications with domain specialist developers have the ability to use communities to go deep into industry specific problems.
Importantly, this can provide a real opportunity for the channel to capitalise on this opportunity to engage with their communities and benefit from the ideas and suggestions they offer. Let's be clear, we're not talking about discussing the finer points of integrating a JavaScript editor on Facebook. This is another layer of social interaction that actually powered much of the early innovation of the internet age: forums and industry or product specific communities.
By encouraging and enabling the use of these communities, organisations will be able to identify and act on opportunities within these niche areas. Across the developer world there are thousands of specific communities where people can share anything from code to ideas (GitHub, for example, is probably the premier site for sharing code). These platforms offer a place for users to bounce their crazy or innovative schemes off of each other, in the spirit of gaining and sharing information.
Alongside this rose-tinted, idealistic idea of a platform focused on sharing and insight, it's important to note that social communities can also be a great way to receive feedback – even if it's negative. Nowhere in the world is there more brutal honesty than on a forum. The mix of familiarity with those around you and the shield of anonymity leads to some harsh, and often necessary, comments. It's all part of the open and collaborative environment that social communities can create. It's a fascinating and productive process that we've got to witness first hand since we launched our own Progress Community last year.
From finding opportunities to overcoming challenges, social communities are the vital life-blood behind some of the best business applications in the world. To me it's clear, successful application development in the channel starts with caring for the community.
Read more on Independent Software Vendor (ISV) community