Whitman, Rometty and Emma Watson prove women have come a long way in IT
For many years, the IT industry was notorious for being a male-dominated business but as Billy MacInnes discovers women are making it big in quite a few areas
For many years, the IT industry was notorious for being a male-dominated business. Hardly surprising when, especially in the early days, it consisted to a large extent of geeks and salesmen.
But over the years, as the industry has matured, women have made some pretty large inroads, going on to land the very high profile top job at HP (twice, Carly Fiorina and Meg Whitman) and, most recently, the CEO role at IBM (Virginia Rometty). If having women in the top jobs at two of the biggest IT companies in the world isn't a sign of very clear progress, I don't know what is.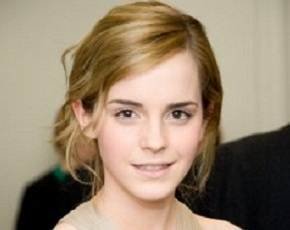 Now there's evidence of another cyber area where women score big. According to a ranking by McAfee of the most "dangerous" celebrities in terms of cyber criminals using their names in links to deliver malware, women are the tops. And how. The top five most "dangerous" celebrities are all women: Emma Watson (of Harry Potter fame), Jessica Biel, Eva Mendes, Selena Gomez and Halle Berry. In fact, the top ten are all women and only one man makes it into the top 20, Jimmy Kimmel at 13.
According to Paula Greve, director of web security research at McAfee, cyber criminals are exploiting people anxious to catch up online with photos, videos, tweets and stories about their favourite celebrities to deliver malware by "malvertising" or by "masking malicious URLs behind shortened URLs".
The obvious lesson to be learned here is one cultural commentators have been banging on about for ages: today's celebrity culture really is bad for you (and your computer). It also brings to mind an old saying derived from Rudyard Kipling, the last part of which formed the title to a very bad British film in 1967 and one of the Walker Brothers' poorer singles: "The female of the species is deadlier than the male."
---
Image credit: Flickr: Ursulakm
Read more on Threat Management Solutions and Services