Where does HP go from here?
With more hard times still ahead for HP, Billy MacInnes wonders where the firm's turnaround will come from.
At first glance, the latest results from HP make for pretty grim reading. There's the $8.9bn (£5.6bn) loss for its third quarter of fiscal 2012, the largest in the company's history. At second glance, you might say well maybe it's not so bad given that the loss included a write-down of $8bn on its Services unit, along with a charge of $1.2bn for "the impairment of the purchased intangible asset associated with the "Compaq" trade name".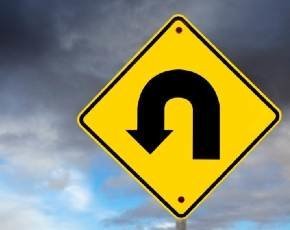 To this untrained eye, it looks as if HP could have made a profit of about $300m or thereabouts if you stripped out all those write-offs. But there are still areas of concern, obviously. Personal Systems Group (PSG) revenue fell 10%, the Imaging and Printing Group (IPG) was down 3%, Services fell 3% and Enterprise Servers, Storage and Networking (ESSN) declined by 4%. The software unit was the only one that grew.
Commenting on the figures, CEO and president Meg Whitman said HP was "still in the early stages of a multi-year turnaround" and was "making decent progress despite the headwinds".
Whatever you might feel about that statement, HP is hardly predicting brighter times in the near future. Contained within the same announcement was the following statement: "For fiscal 2012, HP now estimates non-GAAP diluted EPS to be in the range of $4.05 to $4.07, at the low end of the previously provided outlook."
Given the state of the PC market (and the declines in virtually every other area of its business), this is hardly surprising, but it still leaves many wondering where the turnaround in HP's fortunes is going to come from. There's no doubt that a successful turnaround is going to be hard work.
For me, perhaps the most interesting commentary on the state of affairs at HP was the following almost throwaway sentence in the MicroScope report of the results: "The firm also bid adieu to 4,000 of its employees during the three months to 31 July, ahead of target thanks to an early retirement programme that has seen more people than expected decide to call it a day."
At a time of serious economic uncertainty where people are anxious to hold on to their jobs because they have no idea what the future might hold, it's curious that the number of people signing up to leave HP should be higher than the company expected. Make of it what you will, but doesn't it seem a bit unusual that one of the few areas where HP is performing better than expected is in encouraging employees to quit their jobs?