What is the value of a cloud certification?
With the announcement that SMEs have been knocking on the door of the Cloud Industry Forum trying to get certified, Billy MacInnes wonders why
Here's a question: Would you prefer to be accredited with a certification from the Cloud Industry Forum (CIF) or would you be much keener to have cloud partner type accreditations from the likes of HP, Microsoft and IBM? Would your customers be particularly bothered either way?
It's a bit like asking if you would be happy to take your car to a local garage to be fixed or prefer to take it to someone with an accreditation for your particular brand of car? I'm not a mechanic but as far as I can see most cars are pretty much the same: four wheels and an engine. The same applies to computers. The nuts and bolts of cloud services can't be much different either.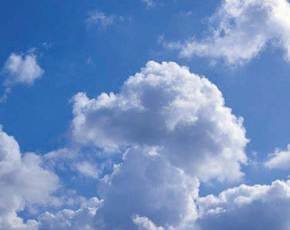 It's interesting to see that two-thirds of applications to the CIF code of practice have come from SMEs for precisely this reason. Many of them view CIF certification as a way of trying to level the playing field with larger rivals. Richard Pharro, CEO of APM Group which handles the CIF certification, sums it up succinctly when he says that "securing independent validation of their services is invaluable". The certification is designed to help cloud service providers show customers they are transparent, accountable and capable of delivering what customers are looking for.
CIF chair Andy Burton makes the point that independent validations "that allow customers to make more educated buying decisions have to be of value". But how much value? And who to?
You can see the value for the companies being accredited in having something they can show customers that they believe validates and supports their credentials. The big question is whether there's something in it for customers too. Will they recognise the CIF accreditation as something that makes potential suppliers more trustworthy and viable? Or will they prefer to deal with bigger businesses that have the badges and awards from long-established brands in the IT market?
On the one hand, it would serve the industry better (and most other industries to be honest) if there was an agreed independent certification or accreditation that was widely recognised as proof of a company's ability to provide a particular service to a potential customer. On the other, vendors seeking to differentiate themselves from their rivals are always going to use accreditation as a means of tying service providers more closely to their products and services and driving business for those products and services.
It's a pity that as long as customers are content to place their trust in the accreditations and certifications vendors put in place for service and product partners, independent schemes are unlikely to gain enough recognition to become a viable alternative.