Wearable tech: a business challenge, a channel opportunity
Ipswitch UK channel manager Stephen Demianyk takes a look at the advent of wearable technology, and reveals how the channel can get in on the ground floor
The recent launches of Galaxy Gear and Nissan's driver's smart watch, alongside the growing profile of Google Glass, have been causing a real buzz in the news headlines. It seems clear that wearable technology is the next big thing in the tech world. Gartner has predicted the global wearable computing market could be worth £6.5bn by 2016.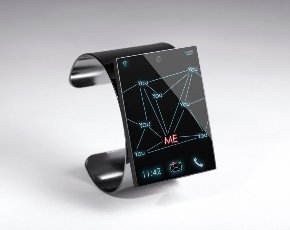 With so many companies embracing BYOD policies, it is inevitable that these wearable devices will make their way into the workplace. Although take-up may be slow now, the future is likely to see wearable technology becoming as commonplace as the laptop. Indeed, for many professions, wearable technology looks set to become an important tool. Professionals such as doctors and surveyors would benefit greatly from being able to use a device to access information hands-free, and would also be able to utilise specific apps to make their work more accurate and safe.
A flood of new devices would have a serious impact on corporate networks. It is vital that resellers are equipped to deal with the challenges that their customers may face, which will give them the fighting edge over competitors and ensure they are prepared for the future.
There are several network and security challenges that wearable technology introduces, and likewise, there are many solutions that a reseller can recommend, alongside advice regarding policy making.
Firstly, many of these wearable devices currently need to be paired with an existing device, such as a smartphone, tablet or laptop, rather than replacing it. This results in many numerous additional devices on the network, overloading it and slowing network performance. Many companies will need to consider either expanding or upgrading their network in order to cope.
Secondly, these devices can potentially pose several security risks.
Google Glass will be able to record everything that the wearer sees, and smart watches also have cameras and recording facilities. This would allow individuals the ability to inconspicuously photograph sensitive documents or record private conversations, and pass the information on to personal devices outside of the network. Although it sounds like something from a spy thriller, it could pose a real threat to businesses, particularly those dealing with especially sensitive information such as law firms or government. If a business is going to allow wearable technology it must have a clear policy. It must state who is allowed to bring this equipment into the workplace and connect to the network. It must also specify in which areas they are permitted to wear it. This is something that can easily be incorporated into an existing BYOD policy.
---
Stephen Demianyk is UK channel manager at Ipswitch