We need new solutions to ease the credit log jam
With new figures from the FPB showing that many businesses still can't access credit, Billy MacInnes argues that the time has come for new approaches to lending
I'm a bit confused but I know that there's someone out there in the MicroScope firmament that can help me. I'm trying to work out what it is, exactly, that banks do. You see, I was under the impression that they did two things: provided a place for people to keep their money safely and somewhere for people to go and borrow money if they needed it.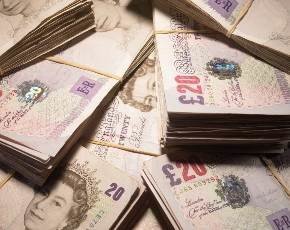 Now, obviously, the second part of that equation is slightly riskier than the first, so you would expect them to be a little bit careful about giving money out. The problem at the moment is that they seem to have become very, very careful about lending out money at a time when a lot of people really, really need them to loan it to them.
According to figures from the Forum of Private Business (FPB), the failure rate for first time applicants seeking loans from the banks has increased from 42% in 2010 to 54% in 2012. When you think about it, those are pretty tough odds, especially when you consider the affected companies probably need the credit the most. It's also worth noting that 21% of applications from businesses seeking to renew existing credit lines were turned down, meaning one in five established companies can't get money out of the banks either.
You might argue that the banks are merely reflecting the tough economic times we find ourselves in, but that argument is undermined somewhat by the figures from the Funding for Lending scheme. This scheme, launched in August last year, was designed to encourage banks to lend more money to businesses and individuals to boost the economy. Guess what? The scheme has provided £14bn to the banks so far but net lending fell £2.4bn in the final quarter of last year.
What does that suggest? Most people would say it suggests the banks aren't doing their job properly. They might also suggest that banks, if anything, are acting as a barrier to lending rather than an enabler. They might start to wonder if there can't be better ways to get credit and loans to businesses and individuals than through the banks.
Commenting on the figures, Robert Downes, spokesman for the FPB, told MicroScope the government had to "look at radical action to get banks lending or we'll never get out of the hole we're in". He added that the risk-averse nature of the banks was "stifling the next generation of business owners – and the government is idly watching from the sidelines".
It's not that the government is idle, as such, it's more that it's trying to pursue a strategy that just isn't working. It's trying to incentivise the banks into a role that they seem reluctant to take on. Unless something changes at the banks, the government will have to do something itself to free up the log jam and find something else that will do the job instead. Sadly, like a one club golfer, it seems beyond the wit of this government to do so.