Volta, Verboss and NuoDB – creating a new channel
Nick Booth is slightly concerned about the rise of automation and what it could mean for the channel
The Gartner Group has issued a report about the 'hype' surrounding the Internet of Things and predicting some sort of battle for the IoT gateway. It's hard to get excited. Who knows what will happen with the connected home?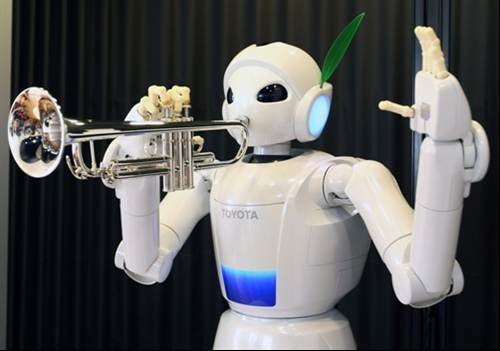 If you want evidence of the massive demand for machine to machine (M2M) technology, you only have to step out into the streets of London right now. There are millions of angry commuters whose lives have been disrupted by yet another strike by tube train drivers. Since the strikers already get £50, 000 a year and 45 days annual leave, the people of London are concluding that tube drivers will never be happy. So we might as well replace them with robots. Top social media analyst Crimson Hexagon (which monitors the public mood) says the appetite for driverless trains has never been stronger.
So a tube strike is a disruptive day for London and a fatal mistake for the drivers but a brilliant day for the M2M industry. Just don't make these tube-bots too clever, or they may go on strike too.
Meanwhile, the channel seems to have become automated too. It's telling that Ideal Hardware's old site in Chessington now houses data centre giant Digital Realty. Data centres are the new distributors of IT, and service providers – who sort out the apps and tend to the servers, keeping them watered and cooled – are the new systems integrators/ valued added resellers.
You can see a perfect example of this in Volta's data centre, a converted BT exchange, in Farringdon. Volta plays host to service providers such as Verboss, which manages the automated business systems that companies are happy to buy online these days, rather than have them arrive in boxes.
The only thing holding back the complete version of a cloud distribution model is the lack of suitable databases. Traditional transaction databases were not built to be in more than one place. Companies such as RethinkDB and NuoDB are striving to create a scalable, cloud ready database with automatic failover and elasticity.
As an industry we are slowly getting there. NuoDB for example has spent five years putting together its team and building momentum. Last week it announced a new push to invest on its product and channel strategy for supply the databases for the next generation of data centre. It has opened a european sales HQ in Windsor and is recruiting a UK and european channel, says its executive chairman Barry Morris.
"We have got several dozen enterprise customers and 21,000 downloads worldwide and we're looking for people who can take their clients to the next stage," says Morris, "many companies have had their traditional relational databases for 40 years, so the partners will have to be good at handholding and helping companies makes the transition."
Meanwhile, the more things change in the channel, the more they stay the same.
The old marketing relationships between the IT vendors, the distributors and the resellers still exist. Volta and its service provider partners will pool resources and embark on joint marketing ventures, says Volta MD Jonathan Arnold. So the hotel and catering industry can breathe a sigh of relief: there'll be no end to those Travel Tavern style roadshows where vendors and their partners will exhibit to de facto IT managers seeking a day out the office on research.
There's bad news for the restaurant industry however. Even though this is still a business about personal relationships and trust, I'm afraid sales people won't be selling to their client people over long boozy lunches any more. No more flashy cars, gifts and 'incentives'. In the digital world, there seems to be much tighter budgets. If you schmooze, you lose.
"I'm afraid those days are long gone," says Arnold.
There are many channel veterans who will regard this as nothing short of a tragedy. Are we sure we're not being a bit hasty with this whole M2M culture.