VoIP enters a mix of trends that will strain business broadband in 2013
Dan Cunliffe, head of partners and strategy at O2 Wholesale, says bandwidth demands created by VoIP are going to loom large this year
2012 was an important year for broadband with a number of trends fuelling demand for bandwidth, and growth looks set to continue in 2013. Big data and cloud computing both emerged as major focuses for businesses last year, and thanks to events like the Olympics, 2012 was the year that also saw a boom in companies implementing flexible working and BYOD policies. Large organisations also started to see the benefits of using mobile apps. According to Yankee Group, 50% of corporate apps are currently being used in the field and for sales force enablement, a trend which looks set to continue into 2013. Add to this the fact that Forrester predicts that over 50% of companies plan to implement 'Internet of Things' solutions in the next 24 months, and it's clear that demand for broadband will continue to grow in 2013.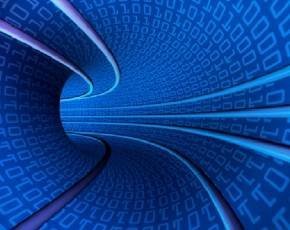 One technology however that has now been around for longer than almost all of those listed above, is VoIP. The increased use of VoIP, as it increasingly becomes a genuine end-to-end solution for business, may well have a major impact on demand on broadband packages from wholesalers and resellers in 2013.
A number of factors justify this prediction. A recent report from market research firm, In-Stat, estimates that the total number of VoIP users will reach 288 million worldwide by the end of 2013. This figure will be split three ways, with 50% using mobile VoIP via their mobile VoIP providers, under one third using VoIP with 3G mobile operators, while 11% will use WiMAX/LTE operators. The same report claims that by 2013 there will be well over 400 million dual-mode handsets, which will enable many people to use VoIP over WiFi, guaranteeing good audio and a faster connection. Simply, more VoIP enabled devices, and more VoIP users means that there will inevitably be more end-to-end conversations.
Further, demand for Session Initiation Protocol (SIP) was particularly strong in 2012 as companies sought to prepare for the mass move to end-to-end VoIP. In addition, there has been the roll-out of messaging services like Microsoft Lync, which includes VoIP in its Live messenger and Xbox Live services. This product is a starting point for a unified communications and collaboration experience for business employees, and VoIP plays a major part within it. Telefónica's investment in the TuGo platform – which enables customers to use their minutes and texts on any device or platform – and its recent acquisition of Tokbox, with its face-to-face video capability, is part of a wider trend towards mobile digital communications that will also drive end-to-end VoIP.
Data-centred pricing models are no longer viable and packages that are priced cheaply up to a certain level of data usage will prove a financial no-go area
The demand on bandwidth created by end-to-end VoIP, together with the surge in the likes of BYOD, M2M and the 'Internet of Things', requires resellers to think differently when buying wholesale broadband. Data-centred pricing models are no longer viable and packages that are priced cheaply up to a certain level of data usage will prove a financial no-go area as customers frequently exceed allocated allowances thanks to data hungry communication. As a result, smart resellers should look to negate this potential pitfall by using a broadband wholesaler that offers truly unlimited data.
Naturally, increased data leads to a heavier strain on capacity. As a result, it's worth looking into the level at which a wholesaler will upscale its capacity at times of high demand. Choosing a provider that segregates business and consumer traffic is another good way of additionally safeguarding against this issue, and will increase in importance as broadband use continues to rise.
As 4G moves towards being a reality for many consumers and businesses, fixed as well as mobile data move towards becoming of equal importance for resellers. This, combined with the approaching upgrade of the UK's mobile network to LTE, means that resellers must look to offer a joined up communications package to sufficiently service the needs of their customers.
Demand on bandwidth will only increase and constituents such as end-to-end VoIP are part of a mix of trends that are set to put record strain on broadband in 2013. The increased need for connectivity presents a huge opportunity for the channel to sell broadband, and savvy wholesaling decisions will help resellers capitalise on this opportunity.
---
Dan Cunliffe is head of partners and strategy at O2 Wholesale