Vendor reseller relationships still matter in the cloud
The growth of cloud computing has made many wonder if vendors still need resellers. After all, why pay someone else to 'hand hold' a customer when the customer never actually unwraps, installs or even touches the technology directly?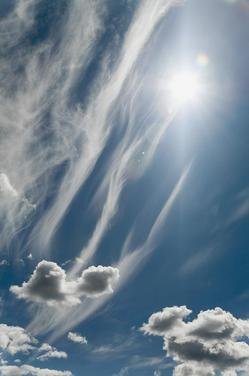 In our ongoing series of guest blogs on Network Noise, and ahead of the upcoming networking industry knees-up at IP Expo, Adam Malik of event organisers Imago argues that even with the growth in hands-off cloud computing, there is still a place for the dealer community
The growth of cloud computing has made many wonder if vendors still need resellers. After all, why pay someone else to 'hand hold' a customer when the customer never actually unwraps, installs or even touches the technology directly?
However, cloud computing is a double-edged sword for vendors because customers who buy compute power and applications by-the-hour with a credit card aren't tied-in to their technology like those who have pre-paid a 12 month invoice.
When buying decisions take place at the end of a browser, which also gives easy access to all your competitors, it is reassuring to know a partner is also trying to keep your customers happy.
The world of cloud computing is fast-moving; new vendors appear, flourish and are acquired at a frightening rate. This whirlwind of change can be disconcerting for buyers, whatever their size of business.
For the large enterprise buyer, there are procurement processes to navigate which may prevent purchasing from non-approved vendors. Yet resellers with established bona fides can be trusted to introduce new technology, even if no boxes are delivered to the goods received bay.
SMEs are increasingly being targeted with tailored cloud solutions. They appeal to businessmen whose handsets are effectively obsolete now every 18 months and to whom Pay As You Go (PAYG) pricing appeals. Simply keeping up with what is on offer though is not their core business.
The channel bridges this knowledge gap, making it worth their while to buy through a trusted partner. Most B2B vendors simply cannot match the levels of service expected by these customers.
The reality is that cloud computing means vendors need partners more than ever, even though their role is changing forever. Resellers need to take on new responsibilities as guides, mentors and first line support. In fact, they need to act more like consultants and less like salespeople.
The consultancy value that resellers can add, in a world where consumer technology is invading the workplace, is immense. They can answer the questions which cloud computing raises, from the strategic to the trivial such as:
• Do we really need a server to run our business?
• Which of these 'no name' cloud apps can I trust?
• Who pays if a Service Level is breached?
• Do we really need phones, when we can make Skype calls from a tablet device?
Although it would be foolish to claim to predict the future, one model for future success is on our high streets, in the Genius Bars, which dole out free advice daily in Apple Stores and increasingly on-stand at shows like IP Expo.
As Apple and our exhibitors know, such services seed loyalty amongst your customer base as well as, very subtly suggesting additional purchases.
For resellers, the 'give to get' approach to cloud computing can work well and build long-term loyalty. If the partner can stay ahead of the customer (a key requirement in a cloud computing model where vendors can be changed literally at a keystroke). Transferring skills via consultancy builds credibility. Why buy elsewhere when the best advice is from a long-standing business partner you trust?
There are implications for resellers here; letting technical staff experiment 'on the job' to stay on top of the fast-moving world of cloud, rather than sign up to exclusive certificated training may be one.
Vendors too need to demonstrate a long-term view with their partners, not all of whom will make the transition. In new initiatives, such as vendors branding their own virtual support teams as partner employees we see some innovative thinking as to how to rise to the challenge.
Cloud is fraught with danger too for established vendors who choose to freeze out their channel. Without regular personal attention, the first a vendor might learn of a strategic account loss could be a missed monthly renewal, weeks after a customer switches to a rival.
Equally, new vendors have neither the established relationships nor the broad market view that customers are looking for, yet they stand to gain most when brought in by consultative partners.
The pace of change in the cloud means it matters more than ever how vendors treat their channel partners. Understanding the win-win of cloud computing will pay dividends for vendors who look after their channel, before during and after the transition.
IP Expo runs from 20 to 21 October at Earls Court 2 in London.
Photo courtesy Design Pics Inc/Rex Features
Read more on Network Infrastructure Solutions and Services