Value your relationships and you'll go far
Christian Putz, Violin Memory vice president, EMEA channel sales, shares his views on just what makes a decent channel relationship
I stripped back all the typical platitudes about the meaning of partnerships and took a hard look at what makes for a good relationship. At the end of the day, all relationships are alike - whether personal or professional. The foundation is always integrity and trust. And all relationships need continuous nurturing.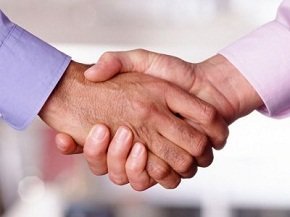 In my role, working with channel partners every day means I get to gauge what works and what doesn't. Engaging with resellers and distributors adds another layer. Each relationship is unique and nurturing, and fostering it means paying attention to their business and working together to find opportunities that are mutually beneficial.
I think carefully about my relationships and make sure that I am not spreading myself thin and investing in relationships that may not make the best business sense for either party. Investing in fewer and high-quality partnerships is more valuable than entertaining many weak ones that don't benefit anyone in the long run.
Don't be tempted to sign up to every vendor you can, and always monitor how many partners are already on board. I have yet to see a company with unlimited resources and budget. The bigger and wider the partner ecosystem, the greater the likelihood that the partner will not have the bandwidth to focus on you and make the appropriate investments in training and supporting you.
Limiting yourself to a smaller number of vendors may go against the business rules that are hammered into us – that it is dangerous to rely on a few income streams, that we should always have more prospects out there. But here's why the model works: committing to a small number of quality partnerships allows you to invest further and deeper.
It provides you the opportunity to really treat the channel partner as an extension of the family – of the marketing and sales force. It provides the opportunity for the two teams to work closely together, to really understand each other's strengths and how to complement skill-sets. In addition, it gives you a runway to explore and discover the market opportunities as well as refine and re-calibrate when something does not yield results. This doesn't just benefit the channel – it benefits you too.
As a partner or reseller, you need to know about new products before your customers do, about technology developments as well as the roadmap. Open communication channels are always easier if your relationships are two-way, and not a broadcast to a large set of recipients.
We're competing with other vendors to get our own partners to sell our products, and having a large number of uncommitted partners adds risk to our channel strategy. Without strong channel relationships, how can we track how each partner is likely to perform? Whether a little extra help could mean the difference between a one-off or an ongoing contractual relationship?
For the partner, signing up to a vendor with a giant list of resellers could translate to challenges in getting that extra support and being top of mind for the vendor.
In our business, it's not simply the people who can build good relationships that succeed. It's the people who know who to build those relationships with in the first place that get ahead.
Christian Putz, Violin Memory Vice President, EMEA Channel Sales