Toshiba facing an SME retail challenge
Toshiba hopes to tempt those SME users that buy through retail to choose a B2B product instead but Billy MacInnes thinks it might be a tough challenge
In case you missed it, Toshiba is launching an attack on the European SME market with targeted products, support and channel programmes. According to a MicroScope report, the vendor is seeking to try and persuade SMEs that buy IT hardware via retail to get their equipment from channel partners instead.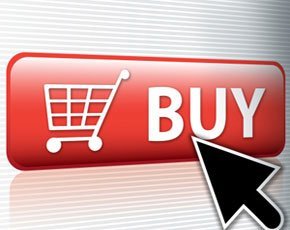 Toshiba is hoping to achieve this objective by launching a B2B product specifically designed for small business users, the Satellite Pro R50-B, that will be backed with support from a channel partner and its Reliability Guarantee initiative.
Neil Bramley, Toshiba's B2B sales director for Northern Europe, said the vendor was keen to work in the 23 million strong SME community in Europe. He accepted prising customers away from buying product from retail could be a challenge but Toshiba would mount a serious marketing effort across Europe to promote the benefits of buying its B2B-designed laptop.
"It is better for the customer to buy a product that is fit for purpose in the B2B community," he argued, "and we will be taking that message to the SMB community and activate demand and deliver profitability for partners."
There's nothing wrong with that argument. Just ask all the other vendors that have launched laptops and PCs aimed at SMBs. The problem is that SMB customers don't think there's anything wrong with getting products from retail outlets either. Sadly for the vendors, SMB customers aren't as neatly segmented as the manufacturers would like them to be.
Not only do they often buy products from consumer outlets, they also buy products that aren't "business" products. Why? Cost could be one issue. Convenience could be another. Perhaps they don't see the need for a 'business' laptop or PC, perhaps they want a machine that can be dual use (home and business) and they prefer the design or features in a consumer model compared to a B2B machine. Perhaps they don't want all the features that a business machine has or maybe it doesn't have some of the ones they do want. Quite possibly, they prefer shopping and buying in a retail outlet.
Whatever the reason, it's hard to see how Toshiba seriously expects to change the buying habits of a good number of SMBs (customers and prospective customers) with the launch of a new B2B model in its laptop range. I must confess I can't see that happening. In fact, I expect that quite a few SMBs searching in their local retail computer shop for a suitable laptop in the future will find themselves faced with the Satellite Pro R50-B sitting alongside its other stablemates on the shelves. Why? Because if it's not there, Toshiba could well lose a SMB sale to a rival.
As we all know, vendors like to talk about customer choice and making products as widely available for customers as possible. For this reason, I can't see the Satellite Pro R50-B being confined to the reseller channel indefinitely. Unless it's a flop. And if that happens, it will probably be dumped into the retail channel anyway.