Top of the blogs, a Network Noise Christmas special
I've taken a trawl through the archives to bring you some of the more memorable posts of 2010 here on Network Noise.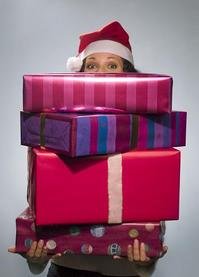 It's that time of year again, when the thoughts of journalists up and down the land turn to the inevitable review of the year gone by.
Never one to miss an opportunity like this one, I've taken a trawl through the archives to bring you some of the more memorable posts of 2010 here on Network Noise.
The tale of Stuart Baggs
In October, broadband entrepreneur Stuart Baggs emerged as the break-out candidate on this year's Apprentice with a series of bizarre pronouncements about his ability to turn everything he touched to sold, not to mention his extreme masculinity and field of ponies.
Stuart's unorthodox management style made him, perhaps unfairly, a national figure of fun, but towards the end of the series' run it seemed as if he might even win the show outright, although as we now know he did not, missing out on a £100k job with Viglen to competitor Stella English.
Whatever the future holds, we feel confident that Stuart Baggs will be back.
Avaya's Mojo gains a bit of Flare
Way back in June, the news leaked that Avaya was on the verge of releasing an iPad-alike called the Mojo. Well, we now know that Avaya lost its Mojo and released the Flare Experience instead, where the tablet forms merely part of a wider business unified comms experience, as the firm's EMEA solutions marketing boss Nigel Moulton kindly explained.
Incidentally, sources within Avaya whisper that some of the tech teams are still calling their baby the Mojo ... evidently old habits die hard.
The Virgin Media Saga
Over the summer, a house move provided Network Noise with the perfect opportunity to test out the claims of some of the UK's broadband providers.
Although Virgin Media consistently came out on top in speed tests, issues with both the technology and the overall installation process meant the experience was not entirely trouble free.
Orange's own goal
Over the summer, Orange's announcement of new plans for the iPhone 4 caused some consternation, as the fair use limit was dropped to 750MB of data.
Orange came in for flack from many quarters, including Network Noise, for suggesting that this was an 'unlimited' usage plan.
A big pile of iPhones
Another iPhone related story from October, when research carried out for no discernible reason suggested that users were more likely to suffer from haemorrhoids because they spent longer on the loo with their phones.
Bored holidaymakers turn to the Internet
As the nation headed off for a well-deserved summer break in August, BT reported a massive rise in usage of its Openzone networks in holiday camps, suggesting that bored Brits were reluctant to be parted from their smartphones, even when having fun in the sun.
BT Tower gets a day off
Network Noise readers were clearly curious to have a look round London's BT Tower, normally formidably shut to visitors, after it was announced that BT would be opening up the landmark for a day as part of the annual Open-City (formerly Open House) event.
Remote workers look to the future
Teasing PR contacts is one of the perks of this job, and ahead of yet another tube strike in London we received a flurry of pointless information about remote working. Read on to find out what Network Noise made of it all.
Terry Burt's movie career takes off
At the end of July, our attention was caught by a YouTube video in which 2e2 boss Terry Burt extolled the virtues of its new One Contact proposition. Despite turning in a sterling performance, we've yet to hear if Mr Burt will be appearing in any Hollywood blockbusters.
Mark Hurd is the word
Finally, the resignation of Mark Hurd from HP caused some concern in the networking world. Hurd was a big believer in the HP Networking business, and we urged HP to send a signal to its networking VARs that they would not be neglected under the new CEO.
Photo courtesy Denkou Images/Rex Features
Read more on Network Infrastructure Solutions and Services