Time to take a different financial approach
The way that SMEs look for finance is changing and Billy MacInnes believes that the channel will need to react
"This may be the start of a sea-change in the way SMEs raise external finance."
So said Shiona Davies, director at BDRC Continental, as she described the findings of its latest quarterly SME Finance Monitor. What prompted her to utter those words? A decline in the number of SMEs with 50-249 employees using traditional forms of borrowing, such as loans or overdrafts. According to Davies, companies are opting for leasing and hire purchase (HP) instead.
"Larger SMEs with 50-249 employees appear to be moving away from external finance, and are using leasing and HP more widely than loans or overdrafts," Davies stated.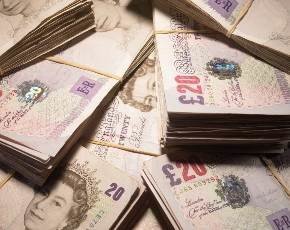 According to the report, only one in six SMEs borrowed money using any form of financing over the past year and only 5% said they would have applied but were deterred by the fear of being refused or the time and hassle involved in trying to get finance.
Of those who did apply, 66% were successful in the past 18 months with renewals showing higher success rates than new requests. A whopping 96% of loan or overdraft renewals were approved.
But according to the report, two-thirds of SMEs weren't looking for any kind of finance at all. Does this mean they have become self-sustaining and capable of growing without any external financial stimulus? Or does it mean that they are being ultra cautious after navigating through such a lengthy and sustained recession?
The report reveals that one in six put their own "personal funds" into developing the business and four out of ten described themselves as "permanent non-borrowers". Last year, only 30% described themselves as permanent non-borrowers, suggesting a significant increase in SMEs that have decided to give up on trying to tap into external forms of finance at all.
The intriguing aspect of the report is what this means for the banks. We all know they have been reducing their lending to SMEs and that, despite the efforts (good, bad or indifferent) of the government to try and reverse that trend, there has been no change. The latest SME Finance Monitor suggests that a good proportion of SMEs have given up on the banks altogether.
Does it matter? It all depends on whether SMEs can realistically fund future growth from profits. From a channel point of view, it does suggest that leasing and HP could be good weapons for resellers to have in their armoury when it comes to selling technology to SMEs. Even more so if SMEs continue to eschew others forms of finance to grow their business or purchase technology. If Davies is right, the sea-change in finance could lead to another one in the way channel partners sell to SMEs.