Time saving is the biggest driver of the storage market
Nick Booth applauds some recent efforts in the storage market to cut down on time wasting
Storage vendor Commvault called a public meeting recently with some of its stakeholders to discuss the issue of time wasting.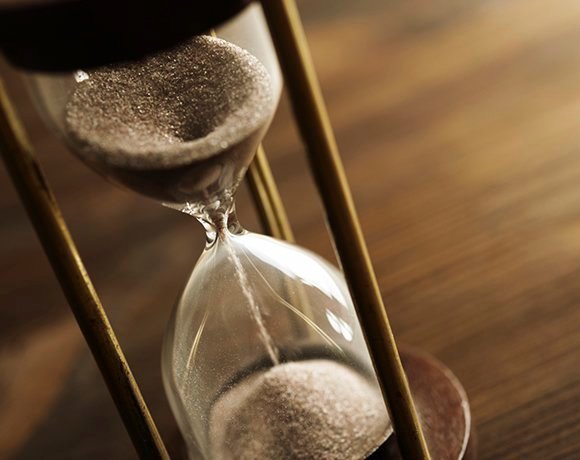 They should be applauded for this, as time is our most precious asset. Petabytes can be replaced, and even humans are dispensable. But you never get your time back, and it's ebbing away as we speak.
Granted, the event was described as a roundtable and the participants (analysts from IDC, reseller Coolspirit, CommVault and the operations boss from its customer Aberdeen University) spoke in terms of data management, but it soon became apparent they were lamenting the horror of lost time.
Managing data is a massive challenge for Aberdeen University, as its operations head Glen Douglas pointed out. This is an institute that has been a leading intellectual light for half a millennium. Documentation has changed a bit in the last 500 years and, understandably, backing up all the data created by various research teams, scientists, students and the back office team had become incredibly complex.
It was a full time for one person, five days a week, to manage all the backup. Since this was a routine, boring job, the person doing that job regularly left, so the constant job of recruitment and training started to eat into the manager's time.
Replacing the legacy IBM storage management system with a new cloud based Commvault system saved a fortune but, more pleasingly, it gave a number of people their working lives back.
Managing back ups is so easy that now every user can do it for themselves, according to Douglas. This saved time enables Aberdeen University's staff to go more interesting things. Or will do, once certain internal policies have been put in place.
Which means that, say, Genome Research and the various studies by the School of Biological Sciences will become more searchable and easy to access, which will save the respective scientific teams from spending months in conducting research and experiments that someone else has already covered. The information they need is often out there already, but now they can find it without having to re-invent gene splicing.
Technology should be about making things easier. "On the IBM system you had to read 21 pages of text before you could install a new client on the system. Now you only have to look at 12 pages, and they're all pictures," says Douglas.
Reseller Coolspirit won the tender after a grueling three month period of evaluation which – under EC law – has to be advertised to resellers across the entire European community.
That long process of considering specs, submitting proposals and answering questions must have cost each of the 19 bidders for the job a huge amount of time and money. Being a Commvault VAR must have helped because Douglas – who has used the technology in two previous posts – is something of an admirer of the cloud backup management system and its user friendly interfaces.
So it's all good for Coolspirit, which managed to implement the time saving data management improving technology in five days.
Still, you have to feel for the 18 other unlucky tenderers. The EC must be capable of a more cost and time efficient way of managing tenders. Maybe there's another customer looking for some help with time management?