Time for business to invest in skills
As the CBI calls for more to be done to decrease the skills gap Billy MacInnes urges business to do more to remedy the problem itself
Here we go again. Business lobbying group, the Confederation for British Industry (CBI), has just released a survey that reveals "a stubborn shortage in the skills the UK needs to remain competitive and fuel long-term growth".
According to the survey of 294 companies that employ 1.24 million workers, 39% are struggling to recruit workers with the advanced, technical STEM skills they need and 41% don't see any prospect of the situation improving in the next three years.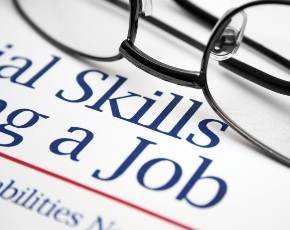 As many as 55% think school leavers do not have the right work experience and attributes to set them up for success, such as self management, problem solving and attitude to work and believe there is "a need for school reform to produce people who are rounded and grounded, as well as stretched academically".
Almost a third are dissatisfied with the basic literacy and numeracy of some school and college leavers and 31% think young people lack the required technical skills.
CBI director-general John Cridland says the country needs "to boost our skills base urgently before the UK loses more ground."
The CBI is calling on the Government to implement the independent Richard Review into apprenticeships and to give employers control over qualification content and structure, while routing funding more directly to businesses, rather than spending the money through intermediaries.
"Firms are already investing in training but they cannot do it on their own," Cridland argues. "We want to see the skills budget protected as far as possible, while focusing on business needs. That means routing funding more directly to firms. We can't afford for funding to be badly targeted or sucked up by bureaucracy."
To most businesses, what Cridland advocates sounds like common sense, so why did I start this article with the phrase "here we go again"? First off, I can't help thinking there's something strange in people of a certain age who have come up through the existing education system and carved out successful working careers, starting to complain about its shortcomings.
I wonder how many of the people currently urging the government to let them have a say in how young people are educated and trained with public funds for the benefit of their businesses would have reacted if companies had sought to dictate their education process?
The more serious point is surely that businesses nowadays expect to have everything given to them on a plate with the lowest possible outlay on their behalf. We live in an era where business enjoys far more political, cultural and economic clout than it ever had before. The irony is that business seeks to have a wider say in how workers are educated at a time when it believes the best way to boost profits and competitiveness is to pay as little back as possible to the society that produces those employees.
Personally, I don't think it's the role of the government or the education system to force children to concentrate their studies in areas that are friendly to business. Besides, we're constantly told today's world of work is so fast moving and people need to keep adding to their skills so frequently that I can't help wondering if any specific curriculum tailored to suit businesses today would be out of date by the time any child finished it and left school.
The fact is that business and industry has always had to train school leavers and university graduates to meet its needs. For many years, business and industry did so with no complaints because it accepted it had a responsibility to train its own workforce. It's only recently that business has sought to push as much of that work back onto the state as possible or to try and get it to subsidise as much of that training as it can get away with.
We hear a lot about the dependency culture in terms of individuals, but we forget that it applies to businesses too. Why should any company expect the state to pay for the privilege of training its workers? I don't doubt that 39% of businesses are struggling to recruit workers with the advanced, technical STEM skills they need, but maybe instead of waiting for the state to sort it out for them, they could think about recruiting people and training them in those skills themselves.