The value of a good reputation: CompTIA business credentials demonstrate quality service
In business, a good reputation can be difficult to earn and hard to quantify. But demonstrating that reputation to clients and new prospects is key to winning new business, argues Vaughan Shayler
In business, a good reputation can be difficult to earn and hard to quantify. But demonstrating that reputation to clients and new prospects is key to winning new business.

Download this free guide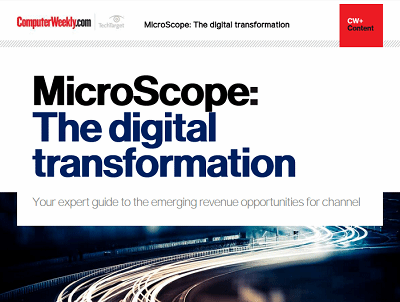 Emerging revenue opportunities for the channel with digital transformation
Digital transformation is a phrase that means many things to many people but for it to have any real relevance to the channel then it needs to mean a chance to make money. This guide will share some of the recent developments in the channel and the latest thoughts about the issue.
CompTIA has long been in the business of developing certifications to validate individual skills. A few years ago, we started work with our UK Channel Community to develop a certification that would validate the businesses themselves – guaranteeing to prospects that they met best practice standards agreed by the industry.
Based on this work with industry we launched two Trustmarks. CompTIA's IT Business Trustmark validates an ICT business's basic demonstration of sound business practices and ability to provide quality service. The Accredit UK Trustmark+ takes things up a level as an advanced, fully audited standard providing the logical next step for ICT businesses seeking to position themselves for growth.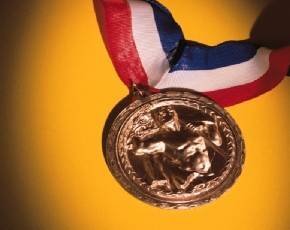 Since launch more than 150 channel companies have attained one or more of these Trustmarks and more are applying for them every week. We recently sought feedback on the value that businesses had achieved from undertaking an independent, industry-led benchmarking process. The message was clear – validating your capabilities can bring real benefits to businesses.
Greg Du-feu, director of Dufeu IT Solutions, an IT solutions provider based in Wellingborough, Northamptonshire, believes that inspiring customer confidence is the most valuable advantage to earning a Trustmark. He told us that the primary benefit has been that new and existing clients now view them as a more professional outfit than their competition.
IT Partnership (ITP), an IT and telephony management and solutions organisation, earned the IT Business Trustmark just six months ago. Alex Rocha, managing director, said ITP wanted to obtain the Trustmark to be viewed as an international organisation. He commented that the IT Business Trustmark has helped show customers that they have made efforts to submit their business to the scrutiny of an international organisation's benchmarks.
Submitting to a process that scrutinizes a company's procedures not only instills customer confidence but also enhances internal confidence.
Tracy Pound, managing director at MaximITy, believes the Accredit UK Trustmark+ has enhanced the abilities of MaximITy overall. When asked for feedback, she drew attention to the increased confidence of the business in knowing that they are externally audited and can prove that they have a structured approach to client work that is to the benefit of the client.
That confidence naturally spills over into acquiring new and repeat business. Wynne Crompton, operations director at Accelero Digital, which earned the Accredit UK Trustmark+ in January of this year, said Accelero Digital has already refined and improved documentation so that customers will see a more formalised approach, reducing the risk of misunderstandings and errors.
The dual offering allows businesses at any stage of their development to validate their services. This complementary positioning is confirmed with the backwards compatibility of the standards; existing holders of the Accredit UK Trustmark+ may apply and automatically attain the IT Business Trustmark with the provision of a positive customer reference. Those with the IT Business Trustmark have basic processes in place to get them moving in the right direction to successfully achieve the Accredit UK Trustmark+.
Taking part in a programme that requires continuous improvement, with annually audited action plans, can seem like unnecessary hassle. Why go through such a lengthy process. The reasons are threefold. Firstly, going through that process forces you to address your own practices and compare them to an industry standard – and almost everyone finds room for improvement when they take an objective look at themselves. Secondly, having your company validated gives a huge boost to staff – knowing they meet best practice gives them motivation personally and faith in the companies offer that they are selling. Finally, and most importantly, it shows your customers and potential customers that you are a reliable, efficient, trustworthy business – which is a big hurdle to get over when trying to win a new business contract.
Vaughan Shayler is director, channel strategy, at CompTIA. A complete list of credential holders is available on the CompTIA Trustmark Directory. Anyone interested can learn more about CompTIA's business credentials.
Read more on Sales and Customer Management