The unexpected benefits – and subsequent opportunities - of wireless
Jonathan Hallatt, regional director UK, Ireland & South Africa, at Netgear, looks at just what wireless could be delivering for the channel
Three-quarters of small and medium-sized firms say that having a reliable wireless network in place is now essential for business success[i]. It doesn't matter if the company has two, twenty or two hundred employees. All agree that a wireless network keeps employees connected wherever they are on site, and that this boosts productivity, strengthens competitiveness and enhances customer service.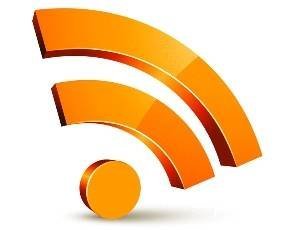 As a result, all over the UK, employees clutching a growing range of connected devices are walking around SMB offices, shop floors, restaurants, warehouses, greenhouses and more, sharing information, making decisions, responding to customer enquiries, booking appointments, processing orders and billing customers. The business benefits speak for themselves.
This growing dependence on wireless is not totally unexpected. As our personal lives become more connected and mobile it is almost inevitable that the businesses we own, manage or work in will follow a similar path. However, our study into SMBs and wireless also revealed something else. It showed that wireless connectivity is enhancing aspects of the business many might consider to be beyond the reach of technology, namely, brand image and employee morale.
Two-thirds of the 500 small to mid-size firms we spoke to say that having a wireless network makes their business look vibrant and up-to-date. Three quarters (72%) believe that not having WiFi makes a firm look old-fashioned. In other words, firms like what their wireless capability says to the outside world about the kind of company they are.
A third (33%) believes it helps them to recruit fresh, new talent into the business – young people drawn from a generation of digital natives who expect wireless mobility and flexibility as standard. Three-quarters of firms with more than 11 employees say wireless is essential for meeting employees' demands to be able to work anywhere on any device.
Last, but definitely not least, half (54%) of the firms surveyed say the introduction of a wireless network has boosted company morale and team building as people are not stuck to their desks but can mix freely with colleagues across the workplace.
The case for installing a wireless network in the workplace is therefore a strong one. And in turn, this provides a very significant opportunity for the channel.
For many businesses, selecting the right option will be a minefield so they will look for help, advice and support. This is exacerbated by the fact that the study uncovered, despite the importance placed upon it, that some firms are still reluctant to introduce a wireless network: just under a third (31 per cent) of the companies we spoke to had considered abandoning all wireless plans after a bad experience with poor network quality and reliability, while 33 per cent feared a possible data security risk. A quarter (25 per cent) was unsure how to introduce wireless into their existing IT infrastructure, rising to 35 per cent of firms with more than 100 employees.
Fortunately these are issues that can be addressed easily - but these businesses clearly need support in navigating them. There is a clear, revenue-generating opportunity here for the channel to provide a value-add service. Businesses aren't just looking for a quick fix, they want a reliable, trouble-free and long term solution to meet their needs now and in the future.
For the channel to be in the best position to help these businesses, partners should demand training from the vendor to truly understand the end user's needs and solutions available to solve their challenges. They should also lean on vendors to provide support which allows them to identify wider opportunities, enabling them to build long term relationships with customers and secure additional revenue streams – this could include the likes of a 'site survey', where the vendor's engineers review the customer's environment to assess exactly what type of equipment they would benefit from. Another piece of the puzzle is ongoing support – partners will only get repeat business if the service and support they offer is of the highest standard. Here, partners should look to a vendor that offers lifetime, 24/7 support.
As individuals, our dependency and expectation on wireless connectivity is becoming ever greater. Businesses must recognise this and understand that a seamless, high performing wireless network is within the reach of every firm. And the channel must not fail to recognise the huge opportunity this provides.
---
[i]Opinion Matters for NETGEAR, the study surveyed 500 small and medium-sized firms in the UK. The research took place in May/June 2014.