The squeezed middle in the IT jobs market
There has been a lot of talk about the squeezed middle over the past couple of years and as Billy MacInnes finds it is also an issue in the IT jobs world
There was some fascinating stuff in the Barclays Bank Job Creation Survey 2013, but before we get to that, let's concentrate on the headline story. Apparently, fewer IT companies have plans to create jobs this year compared to last. The figure is down 15% but it's still reasonably healthy at 63%. Not fantastic (the average across all sectors is 56%), but not awful either.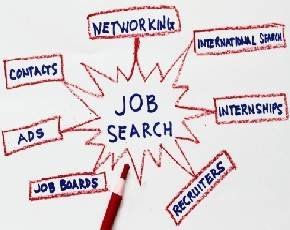 There's been a lot of talk over the past couple of years of the "squeezed middle" and it seems the IT sector is no exception because 93% of companies planning to create jobs are looking at filling middle management or skilled positions. There seems, to me at least, to be an over-emphasis on senior management roles, with 57% of companies planning to create senior roles (well up on last year). This contrasts with the 37% planning entry level roles (pretty much unchanged). Quite why so many organisations need to recruit more senior managers than entry-level employees is beyond me.
Sean Duffy, managing director of Barclay's Technology, Media and Telecoms team had his own view on why this should be the case. He argued that businesses were reinventing and broadening their reach by adding new capabilities to their offerings and the increase in top level jobs (higher than in any other sector) "demonstrates how serious they are about achieving their ambitious growth plans".
But I'm a bit wary of that argument. In times when money is supposedly in short supply and businesses are dealing with a leaner and meaner reality, adding more and more middle and senior management seems a strange, even counter-intuitive route to take.
The other intriguing part of the survey is the inherent prejudice in the private sector against the public sector. As many as 57% of all businesses reported that they did not want to hire ex-public sector workers. That figure has remained fairly constant over the past three years.
This obviously creates difficulties for the government's economic strategy which is built on the belief that the private sector will create jobs to fill the ones it cuts in the public sector. Furthermore, I can't help feeling that if you substituted the word "ex-public sector" when talking about workers that private sector businesses did not want to hire for a word such as "black", "Asian", "gay" or "Muslim", there would be hell to pay that such intolerance could be allowed to shape employment decisions.