The seven C words that capture the spirit of IT disruption
Nick Booth expects plenty of C-words will be heard during a period of IT inspired disruption next year
They held one of those disruption festivals last week at Heathrow Airport. As ever, IT was at the heart of this drama. A platform glitch at the (NATS) National Air Traffic Control Services in Swanwick caused hundreds of flights to be delayed for hours and, since Heathrow runs at pretty much at maximum capacity at all times, there was no leeway for error. So the administrators couldn't up a gear and clear the queue, because that's not an option. Suffice it to say, there were a lot of very angry – and in some cases traumatised – staff and passengers at Britain's commercial hub last week.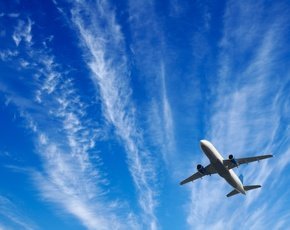 As tensions escalated and mini confrontations broke out, there were a number of C words being bandied about.
We're doing to hear a lot of C words used in the coming year about the IT industry, predict analysts 451 Research. This being an article about IT disruption, we shall reveal them in reverse order, in order to maximize the tension and try to get the audience fighting among themselves.
Containers. The modern lightweight Docker is going to strike terror into the heart of IT departments in 2015 as the struggle begins to replace, traditional virtual machines, reports the analyst. Docker, to paraphrase Marlon Brando in On The Waterfront, could be a contender.
Convergence will be another area of contention as integrated platforms evolve, predicts 451 Research. "Hyper-convergence has exploded," says Brett Azuma, the analyst's SVP of research. As a result enterprises will crave the efficiencies of integrating computing, storage and networking. Nutanix started this trend, but others will jump on the bandwagon. Which is another way of describing convergence.
What does this mean for the channel? Vendors will have to change their approach to product delivery and their partner ecosystems. Meanwhile customers will have to adjust their operations to gain the benefits of convergence.
The next big C is Cloud Security where spending is up again. That's the good news, if you are a security reseller. The cause of this surge in spending, of course, is the disruption caused by new IT architectures and the growth in mobility. Although you won't see much mobility at Heathrow Airport on a Friday.
Closets are going to be big as disruption continues in 2015. No, not as the chosen panic rooms for under siege IT directors, CIOs and network managers but as micromodular data centres. These 'next generation server closets' will supplement their processing, storage and connectivity with a supporting infrastructure of uninterruptible power, cooling, fire suppression and security. Not to mention a complete self contained management system and a hardened shell. All they need is a kettle and fridge and a sleeping bag and they could be the perfect hiding place for an IT boss as development operations continue apace.
Crowd Workers – human resource systems were never designed to cope with the working structures that are emerging, says the analyst. As workers become disassociated with the firms that employ them, new systems will be needed to manage the mobile, remote, outsourced, freelance crowd workers. Presumably there's a danger they will storm the admin offices and demand that their invoices get paid.
Coexistence – as data management changes data scientists and analysts will be bypassed for reporting and analysis projects. Instead, there will be much more self-service data-preparation tools on offer. Self-service data preparation will harmonise companies, predicts the analyst, because it alleviates the bottle necks produced by dumping too much work on too few people.
"The six Cs are some of the more interesting trends we have identified for 2015," says Azuma.
I can think of another C word that was used about the boss of the IT behind the national air traffic control system. It was used quite a lot at Heathrow Airport and will used much more often in times of IT inspired disruption in the new year.