The rise of the millennial heralds a golden age of IT
Todd Thibodeaux, CEO at CompTIA argues that, far from representing a threat, the rise of 'Generation Y' offers a golden opportunity for the channel to put IT at the heart of the HR function
There are about 1 billion Generation Y workers worldwide and they will soon outnumber Baby Boomers. Yet the evidence shows that, far from embracing the new workforce, many channel employers still see 'Generation' Y' as an onerous burden on the IT department and a Tablet-happy hazard to corporate data security.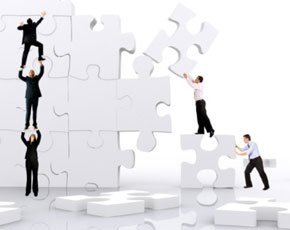 Our recent survey of enterprise mobility found that many firms are failing to accommodate the flexi-worker BYOD generation due to a perceived inability to balance the needs of end-users and IT departments, the complexity of integrating devices with corporate IT systems and a fear that they cannot protect corporate data across a ballooning array of smartphones and tablets. With over half of UK SMEs not allowing any BYOD at all, it is clear that many companies are trying to barricade their data against the consumer-IT generation.
Yet they are fighting a losing battle; Generation Y will soon form three quarters of the global workforce, and a recent survey showed that the newest generation of 20-somethings are far more likely to use smartphones for work purposes than any other age-bracket and the least likely to comply with any social-media restrictions at work.
A Negative Perception
The problem is that many people in the IT industry falsely perceive the characteristics of Generation Y as a threat to workplace productivity, corporate balance sheets and data privacy. IT departments fear their technologically-enhanced sense of entitlement, their impatience with rigid office IT systems, and their desire to learn, work and interact with technology autonomously will place a serious burden on their time and resources.
A Golden Opportunity
Yet, in reality, the characteristics of Generation Y provides an excellent opportunity to turn the IT department into a branch of the HR team putting technology at the centre of creating and training a happy, productive and skilled workforce, while saving businesses time and money.
For example, businesses can turn Gen-Y's attachment to mobile devices into a tool to boost work-rate beyond the office walls empowering employees to 'work-on-the-move' as exemplified by a recent survey showing that fully implementing BYOD helps both save money and boost employee productivity. It also offers an opportunity to replace the expensive cluttered old office of fixed desktops and physical servers with roaming devices.
Similarly, IT departments can use the new generation's desire for technological autonomy to slash admin costs; CompTIA's "Generational Research on Technology and its Impact in the Workplace" found that a fifth of 20-something workers now believe it is their responsibility to update work devices and troubleshoot their own IT problems before calling in expert help. Far from being a threat to business, the democratisation of IT means that the IT department is no longer the sole custodian of technical expertise and their responsibilities can be shared more widely than ever before.
And Gen Y's desire for workplace flexibility and digital autonomy means that they increasingly prefer online training to traditional courses, giving companies an opportunity to simultaneously empower staff to study remotely and dramatically reduce the cost of training and certifying employees through automated e-learning systems. New e-learning courses which can be studied on smartphones enable IT staff to gain leading industry qualifications without instructors, highlighting how companies that embrace the workforce of tomorrow can dramatically cut corporate costs.
If Gen Y resent restrictions on their workplace social media use, employers can turn this to their advantage by harnessing them as online ambassadors, and assigning team members to administer the corporate blog and Facebook page, transforming Gen Y into a central component of the marketing strategy.
Perhaps most critically, the ongoing challenge in helping companies adjust to the new workforce creates an unprecedented opportunity for the channel to push new technologies, in everything from cloud security to device integration that can synchronise the needs of IT departments with the demands of Gen Y employees.
The IT channel is not only perfectly positioned to embrace the new generation of workers but it can provide the means for the wider business community to embrace them.